Is ''wingman'' Valtteri Bottas the new Rubens Barrichello?
Much like at Ferrari in the early part of this 21st century with Barrichello, recent races suggest Valtteri Bottas is clearly a number two driver at Mercedes – even if the Finn doesn't seem to think so. ---
2018 has been a hugely frustrating year for Finnish driver Valtteri Bottas.
Last season in his first year at Mercedes, he struggled to match Lewis Hamilton for the vast majority of qualifying sessions and races. The Finn was quite fortunate to retain his drive for this year.
However, this season has been a completely different story so far. Bottas has been far more competitive in qualifying vs Hamilton.
In 2017, Valtteri was well beaten by Hamilton in the qualifying battle (7-13 with an average gap of +0.331) vs (5-7 with an average gap of +0.066) through the 12 events of 2018 so far. Sources: http://www.skysports.com/f1/news/12433/10898392/formula-1-2017-head-to-head-whats-the-qualifying-score, https://www.racefans.net/2018-f1-season/2018-f1-statistics/2018-f1-qualifying-data/
His race performances have improved, too. A horribly timed Safety Car in China and an unbelievably cruel puncture late in the race in Baku have cost him two victories at least. Now, Bottas' role is becoming very clear.
The Finnish wingman
Toto Wolff has consistently said that Hamilton and Bottas are free to race and battle since the Finn joined the team last year.
After the toxic ending between Rosberg and Hamilton in 2016, is that to be believed? Probably not.
Bottas is a driver who is unlikely to kick up a fuss at the fact that Hamilton could be/is treated number one by the team. We've seen examples of Bottas playing the team game at the expense of his chance to win or holding up drivers to help his British stablemate.
Spain 2017
The first clear sign that Bottas' race was compromised to help Hamilton came at the Circuit de Catalunya last year.
Sebastian Vettel jumped Lewis Hamilton off the line and the German remained out front until the stops began. He pitted before the Brit and rejoined behind Bottas.
When Hamilton pitted on lap 21, he trailed Vettel by 8s when he returned to the track. At the same time, the German caught Valtteri who had stayed out – and it quickly became obvious he was deployed as a blocker to hold up the Ferrari.
Vettel eventually got through at the beginning of lap 25 with a brilliant move on the home straight after three full laps stuck behind the Finn. In those laps, Hamilton reduced the gap to just 3s. It played a big part in Hamilton's win.
Bottas did the perfect number two job that day.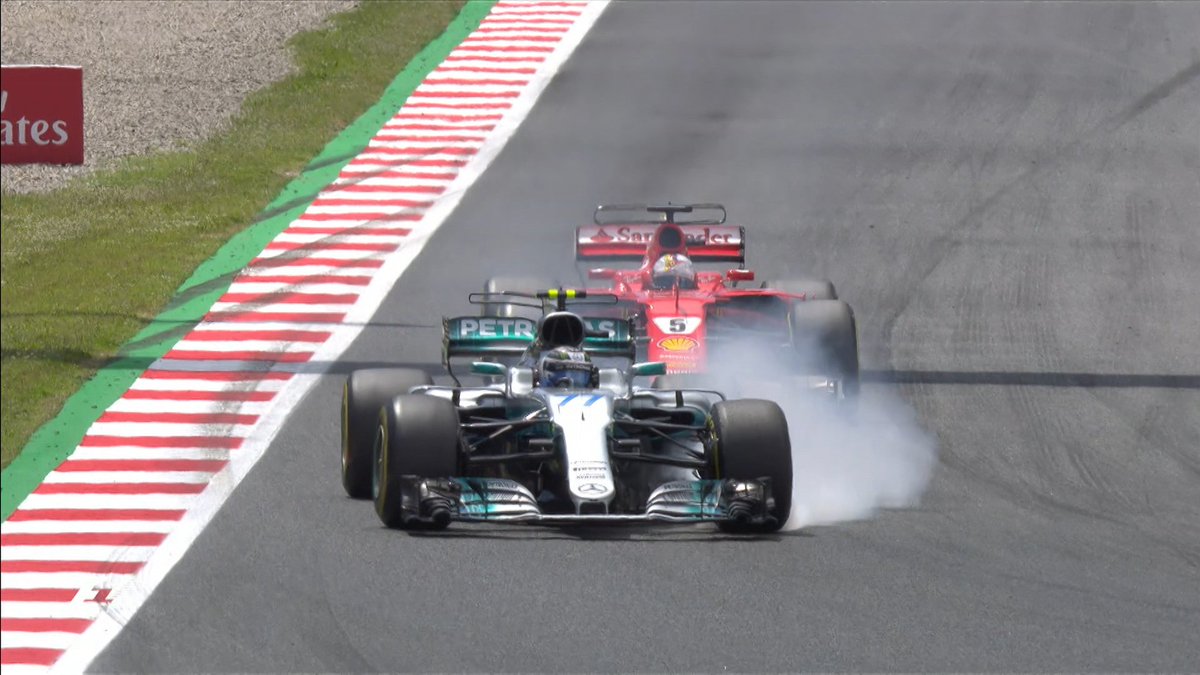 Germany 2018
Following Vettel's shock crash from the lead, Bottas found himself as the leader from that. Understandably, they pitted him as he was on quite old tyres and it left him 2nd behind Hamilton.
Valtteri attacked him on the restart and got very close to making a move – but Hamilton resisted. Mercedes quickly got on the radio and told the Finn to hold position and he said: ''Copy James.'' Would Vettel, Alonso or Hamilton have accepted an order like that? Very, very unlikely.
It's an all too timely a reminder of how Barrichello would be forced to sit behind Schumacher and accept 2nd place finishes on the occasions where he could have challenged the team leader.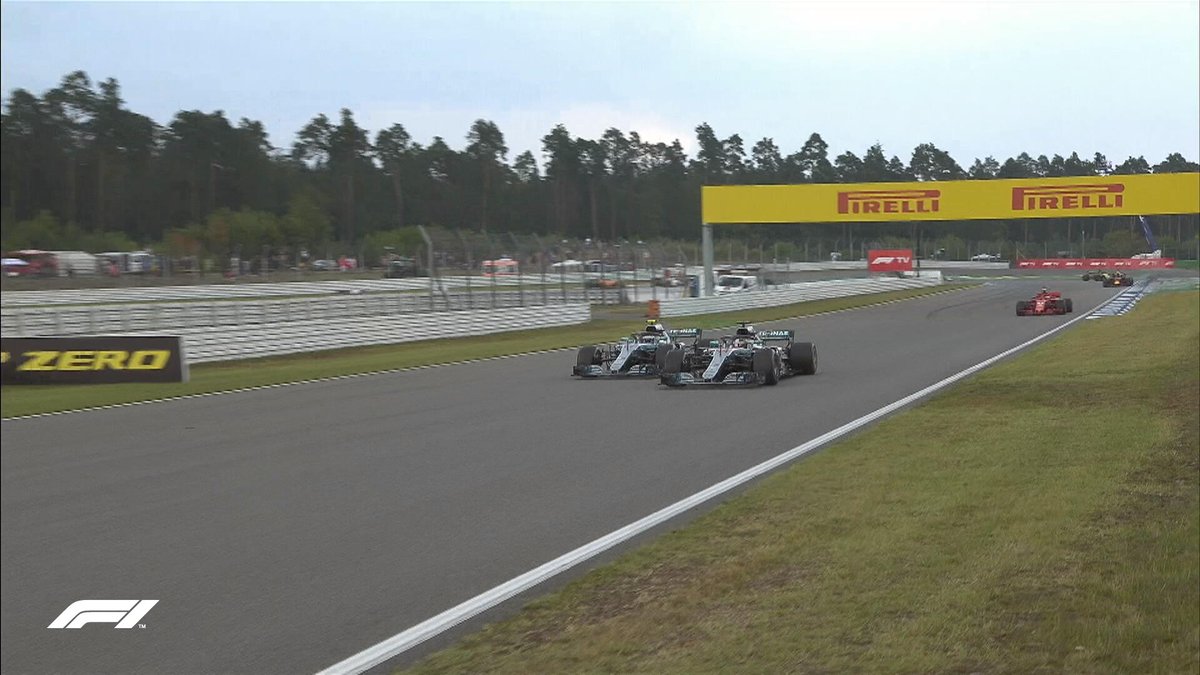 Hungary 2018
Once again in Budapest, Valtteri was the sacrificial lamb in the Hungarian Grand Prix 8 days ago.
Following an early pitstop to cover Raikkonen, he needed to do 54 laps on the soft compound tyre to make it to the end of the race. While Raikkonen pitted for a second time, Bottas stayed out as he was in front of Vettel and it gave Hamilton the chance to ease away and win the race comfortably.
Overall, it worked perfectly for Hamilton and the team – but Bottas' race was heavily compromised and he was always going to run of tyres in the closing stages of the race.
They could have pitted him with 20 laps to go during a VSC period – but they chose not to. Holding up Vettel was the priority for the team. It left him vulnerable in the closing stages on tyres that were completely finished and he ended up losing places to Vettel, Raikkonen and Ricciardo.
His collisions with Vettel and Ricciardo were unusual, to say the least - and very out of character for him. Yet, he did his job of holding Vettel up for over 20 laps to help Hamilton win the race at a canter.
Toto Wolff described him as a ''sensational wingman'' in an interview with Sky Sports F1 following the race. Bottas was told and he said: "First of all, wingman hurts."
Wolff later clarified his comments and said the following:
''In today's race, starting P2 after lap one, Valtteri's race was the perfect wingman's race. I don't mean it in championship terms, we have no number one and number two, but it was just how he was racing, was from my standpoint the best race so far with Valtteri at Mercedes in the last three years.
The bittersweet feeling I have is he would have deserved to have finished P2. It was where he started and where was after lap one but as you say, maybe the word wingman doesn't do him justice. He drove a sensational race and helped Lewis in a way to build a lead.''
So, despite putting out a new statement, he still called Bottas a wingman – and to say it was his best race for Mercedes is strange as well. The Finn has won three races so far in his time with the team; including brilliant ones in Russia and Austria under massive pressure from Sebastian Vettel.
Bottas wrote on twitter after the race: ''And he [Wolff] would have said the same about Lewis if he'd be in same situation and had a similar race. We are on equal terms and I trust the team 100% on that.''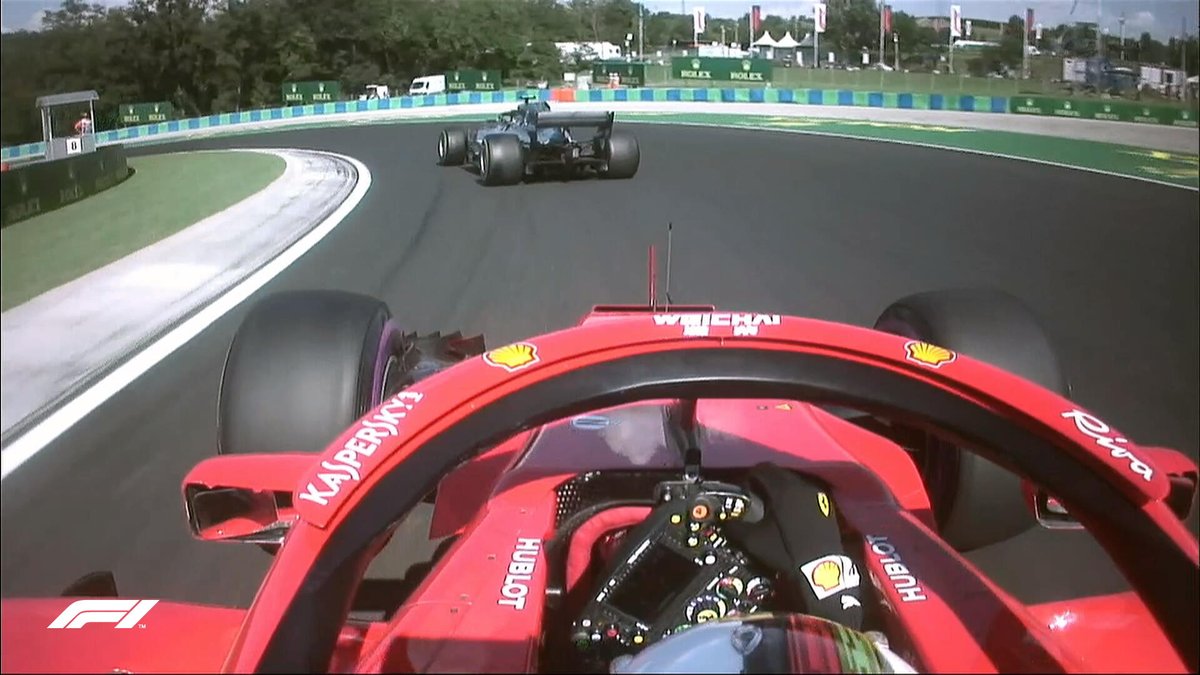 Bottas is a true number two
The last couple of races have really shown the Finn's position within the Mercedes team. Of course, the gap (currently 81 points) between them in the championship is a factor in this too.
However, would Lewis Hamilton ever accept orders like that or be left out on old tyres to fend off drivers from other teams? The answer is a definite no. Hamilton would never accept that because he's a serial winner and a four-time World Champion.
Bottas' role is clearly defined and It's unlikely he'll kick up a fuss because of his personality and his excellent relationship with his teammate.
Unlike Barrichello and Schumacher, there is no chance of Mercedes gifting Hamilton victories like Austria 2002 at this stage of the year if Bottas was leading a race on the final lap.
Yet, it now feels like he's a number two like the Brazilian and a challenge for the championship is unlikely this year or throughout his time at Mercedes.