Ferrari have to take as much responsibility as Vettel for their 2018 implosion
A series of driving errors have been made by Sebastian Vettel – but Ferrari have made many blunders on strategy which has heaped even more pressure on the German driver. Has it cost them a run at the championship in the closing stages of the season again? It seems so. ---
After another massively frustrating event in Singapore for Sebastian Vettel and Scuderia Ferrari, the question is: Is the championship over? The answer would seem to be yes at present – and they only need to look internally to find where the blame lies.
Vettel's mistakes
There has been a number of mistakes by the German in 2018 so far and it's quite surprising for a four-time World Champion.
The first slip up Vettel made was in Baku. Following a Safety Car after the collision between the Red Bulls, he found himself behind Bottas. On the resumption, he tried a move down the inside but locked up and ran wide. It was a brave attempt and a real racer will always try to win as he did. However, he lost positions to Hamilton, Raikkonen and Perez to finish 4th.
Possible points lost: 13 (If he'd taken the lead and avoided the debris unlike Bottas)
France was a costly error by the four-time champion. A great launch off the line saw him in the tow of Hamilton but he couldn't go anywhere as Bottas was boxing him in. He then ran into the Finn at turn one and damaged his front wing. A good recovery from the back of the pack gave him a P5 finish; it should have been a better result than that, though.
Possible points lost: 6-8
Vettel's biggest mistake of the season came at the German Grand Prix. He converted pole position into a comfortable lead and look set to win in front of his home crowd. Yet, heartbreak would follow. As a light shower fell, he made the smallest mistake at T12, ended up in the gravel and out of the race.
To compound the misery, Lewis Hamilton won from P14 on the grid and gained 25 points on his German rival.
Possible points lost: 25
Italy was another race of extraordinary frustration for Vettel. He outqualified Lewis Hamilton but saw team-mate Kimi Raikkonen take pole position. With Raikkonen knowing he would be out of Ferrari team at the end of 2018, the Finn went out and raced for himself.
Vettel tried into the first chicane but Raikkonen closed the door. He thought about a move into the second chicane but the Finn covered the middle of the road. Hamilton took his opportunity and went around the outside of his title rival. He left space for the German but small contact resulted in a spin for Vettel.
Again, like France, he drove through the field nicely with a damaged car and rescued a 4th place finish. Once again, he lost a probable win because of his own error. Ferrari would have surely swapped their drivers around at some stage.

Possible points lost: 6-13


Ferrari's errors
It's been a season of bad strategic choices for the men in red on the pit wall and they've life much more difficult for their drivers. It's been the case for a long time and it has continued in 2018
China was the first event where the team let Vettel down. He pulled a nice 3s lead to Bottas in the opening stint but then Mercedes triggered the undercut. Vettel pitted a lap later but the power of the undercut around Shanghai meant the Finn leapt ahead and into the lead.
Vettel, like Bottas, had just exited the final corner before the safety car was deployed for debris at the hairpin. Ferrari is blameless on this part. However, he should never have ended up behind Bottas and eventually got hit by Verstappen as he finished 8th.
It's likely Ricciardo and Verstappen would have overtaken him anyway even if he was in the lead, but a bad call on strategy cost him valuable points and potentially avoiding the collision caused by Verstappen.
Possible points lost: 11
At one stage in Hungary, Vettel had enough of an advantage over Bottas to overcut him and jump up into 2nd to try and chase down Hamilton down for the victory. It would have required quite a long stint but at least he could have possibly had a go at Hamilton at some stage.
Yet, Ferrari extended the first stint and he got stuck behind Sainz who didn't get out of the way despite many blue flags getting waved at him. Vettel returned to the track with the Finn's Mercedes in front and only in the closing stages could he get through to take 2nd place.
In reality, it may have cost them nothing, but it blew any chance of Vettel trying to pressure Hamilton. The strategists were far too slow to react.
Finally, we reach yesterday's race in Singapore. A disappointing qualifying on Saturday meant Vettel found himself down in 3rd, 0.6s off Hamilton's amazing pole lap.
He rectified some of that disappointment with a nice move on Verstappen down into T7 on the opening lap of the race. Unfortunately for him, another strategy blunder occurred.
They pitted the German at the end of lap 14 to try and undercut Hamilton and put on ultrasofts. However, this completely backfired. He got stuck behind Sergio Perez for a whole and lost the second position to Verstappen after the Dutchman boxed on lap 17. A 47-lap stint on the ultras was something that seemed impossible but he managed to make it. The softs proved to be a better, far more durable tyre. Yet again, his team let him down.
Possible points lost: 3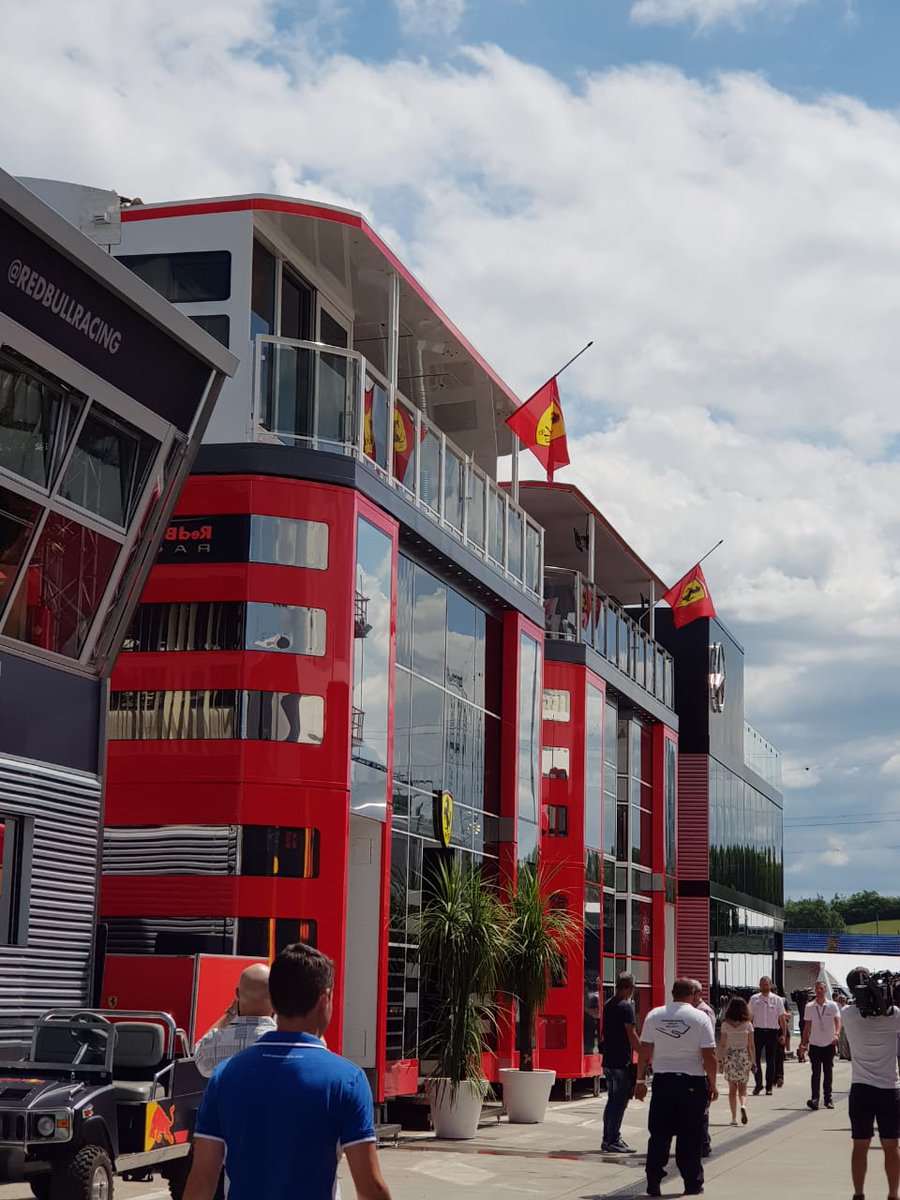 Mercedes have not been perfect as we saw in Australia and Austria, but they've done a far better job overall.
Conclusion
What has been written above doesn't even include errors made by the team in qualifying sessions this year or the last number of years. A perfect example is Australia 2016.
Following the scary shunt between Fernando Alonso and Esteban Gutierrez, Ferrari could have put mediums on Vettel's car like the Mercedes' did and he would have won the race. Instead, he was on supersofts and had to pit again which left him down in 3rd -and that's where he finished.
Inaki Rueda has been Ferraris Chief Strategist since March 2015 and you would have to say there has been a lot of errors since he was appointed. This doesn't even include the number of horrible strategies Kimi Raikkonen has been given.
Arrivabene's leadership is also coming under scrutiny; one wonders if it's time for Mattia Binotto to take the reins with the famous Italian team.
Binotto's worked his way up and after becoming Chief Operating Officer, Power Unit, Ferrari made huge strides forward with the PU and are neck and neck with the Mercedes in this department after a huge gap in 2014. Ferrari made him Chief Technical Officer two years later. The Italian squad has made big gains in all areas and Binotto deserves a good bit of credit for this.
Changes are needed and better leadership is required – and he looks to be the best option inside the Ferrari team. At 49, he's at a prime age to fill this big position.
Vettel has thrown away many points and should be leading the championship. Yet, you can't solely put the blame on him. While he deserves some criticism for some of his mistakes, his team have really let him down and are equally culpable at the very least.
As respected F1 journalist Mark Hughes wrote on Twitter on Saturday: Vettel again having to combine running Ferrari pit operations with driving. It's simply not good enough for a driver in a big team that they need to worry about strategies while managing so many things in the cockpit in the race.
Like the Schumacher – Brawn combination, Ferrari need a strategist who can work well with Vettel and let the German concentrate on the driving.
Despite building a great package (which they deserve a lot of credit for), it seems this year championships are gone. Ferrari, like Sebastian Vettel has, need to only blame themselves. The Tifosi look like they have been let down again.