The Second SIXTH SIXTH for Norris at the Austrian GP
A brilliant season for the young British rookie Milk boy so far in his debut with Mclaren. ---
Lando Norris has finished sixth at the Austrian Grand Prix after he made his second top-five start in a week at the French Grand Prix. After the Bahraini GP, this was his second sixth position.
The young British man has had a strong qualifying literally impressed the McLaren squad. Norris ended the qualifying at the Red Bull Ring in a strong P6 for McLaren, just 0.027s ahead of Haas's K-MAg.

However, Lando had an Amazing race with a brilliant strategy for both drivers actually. It's the second consecutive double points finish for McLaren in Austria has assisted them to take a gorgeous lead over the midfield teams in the constructor's standings. And that boost for the McLaren's position was by an impressive sixth-place finish for Lando.

"It was a fun race! A good start, managed to go forwards and battled the Mercedes and the Ferrari for a lap or so, but had to concede those positions and think of my own race. The Alfa got past me on the first lap, around the outside at Turn Four." said Norris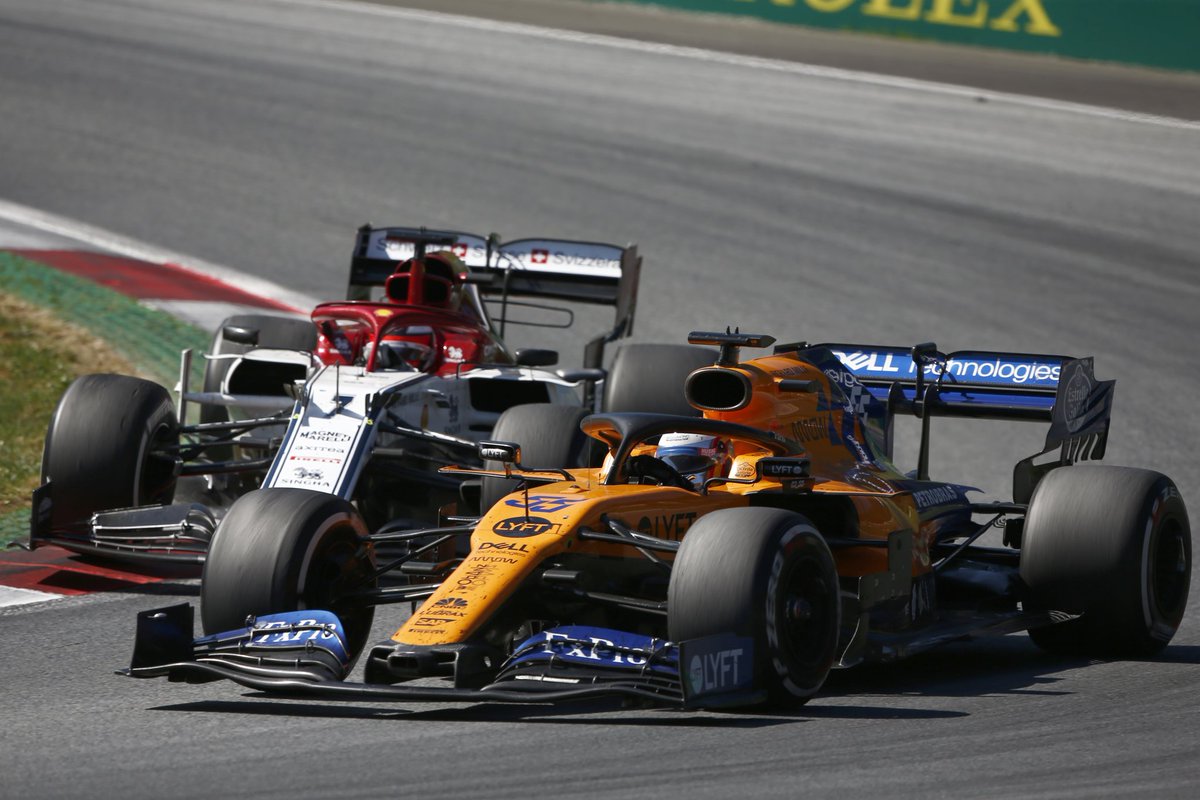 Not much I could've done and dropped back to fourth and then fifth, then had Max behind me for a little bit, so I was in there. I saved my tyres for the first few laps, had it under control then pushed and did what I needed to do, pulled a gap, boxed, and managed the pace from then on."


"I was on the Medium, so was a little bit unsure about what we could do, or what the tyres would do towards the end of the stint. Gasly was pushing me for the last few laps, but I was just doing what I had to do in terms of saving the tyres and not taking any risks – there was a lot more in it if I really needed to push. A massive thanks to the McLaren team at the circuit and back at the factory. Looking forward to my home race now!"

For Carlos Sainz, It was an impressive recovery to eighth place having started from 19th due to a power unit penalty.

"What a race! I'm really, really happy with how we recovered from a tough weekend, and from P19 on the starting grid. Up until yesterday, I had this feeling of frustration due to the [PU] penalty, but this morning I turned all that frustration into motivation for the race." said Sainz