Bahrain ''ready to go'' to host an 'almost oval' race for a potential double-header
The Bahrain International Circuit believes that it is doable to host a race on the ''almost oval.'' ---
A few days ago, Ross Brawn suggested that Bahrain could hold a double-header, with the second race on an ''almost oval'' track. BIC CEO Sheikh Salman bin Isa al-Khalifa admitted to Motorsport.com that he was surprised by those comments, but he does believe it's ''doable''.
"We were surprised as well by Ross's comments.''
"They did say a while ago would you open to running more than one race if we had issues in finding alternatives? That's the only thing I've had officially from F1.''
"That was pretty early on, when they were trying to finalise the European races. So we said we can look into that.''
"This idea of a different configuration was new, especially with the details that Ross went in to. But it's interesting, and it is doable."
"We've never used it for a race [the outer layout]. It was mainly designed so that you can run the inner track and the outer track at the same time.''
"That loop, which Ross calls the oval, is a separate track from the inner track which we use for club racing.''
"What we've done in the past is use it for corporate events – especially Rolls Royce events where they didn't want hard braking and corners."
BIC chief operating officer Fayez Ramzy, who is also on the FIA's circuits commission, told Motorsport.com that the outer circuit is ready to be used by Formula 1 after the late Charlie Whiting homologated in the past.
"As far as homologation and safety are concerned, I've walked that circuit with Charlie Whiting. He's the one who homologated it back then.''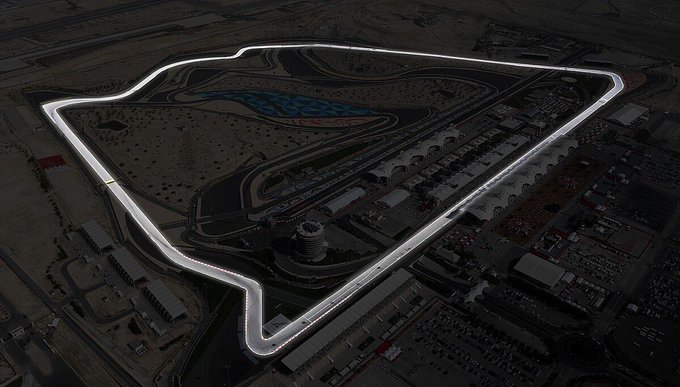 "So, from the FIA circuit commission's point of view it's pretty much the endurance circuit minus a bit, with a small straight connecting it. Marshalling wise, sporting wise, operationally, timing loops, it's ready to go."
"It's a low downforce track. There's no way I'm going to compare it to Monza, but it's a track where you're going to run the cars on minimum downforce, so there will be slipstreaming. Hopefully we can have three DRS zones."
"You've still got Turn 1 and Turn 4, and usually the people who make mistakes in Turn 1 lose out on the run-up to Turn 4. There are a few passing opportunities there.
"Out of Turn 4/5/6 would be flat out in an F1 car. And then really braking hard at a sharp angle and hitting that chicane and back out again. It's an area for mistakes to happen, but maybe not passing.
"And then you've got another straight to go into the last corner – an extra two or three hundred metres compared to the GP track. It's almost as long as the pit straight."
However, nothing has been set in stone as Bahrain waits to see how the calendar looks after the first eight races from July until September.
"We're still waiting for certain things to be announced," says Sheikh Salman. "It's still broad in terms of our race and Abu Dhabi. It's still not set.''