DS Techeetah reveals its Formula E Gen2 car
Techeetah is now named as DS Techeetah after their partnership deal. Find out the team line up and more here... ---
DS Techeetah has launched its season five Formula E car, the 'DS E-TENSE FE19 ' and kept the same driver line up ahead of 2018/19 as Andre Lotterer will race alongside Vergne, they both are on multi-year deals and have been made DS Performance's official test drivers.

The car with which Jean-Eric Vergne will defend the Formula E 2017-2018 title was unveiled at a special event in Versailles, France.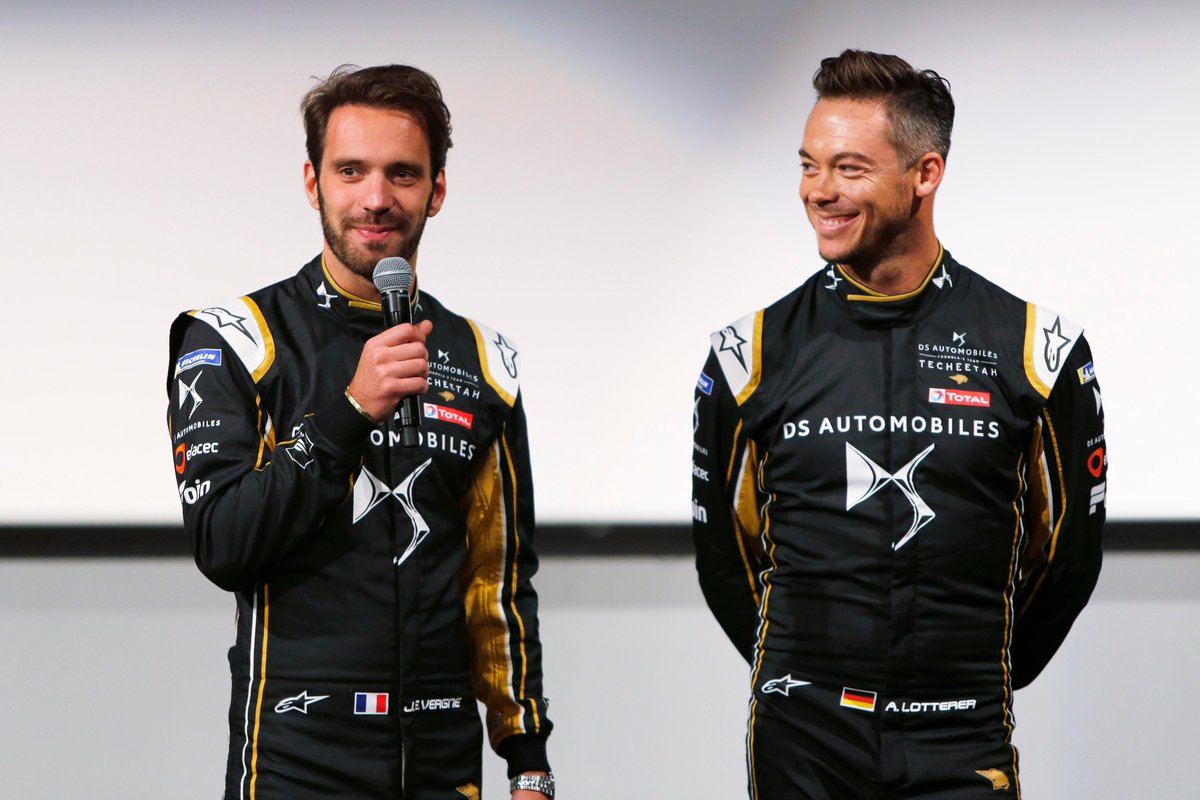 However, the team will be represented as a manufacturer for the first time thanks to the new partnership with the Citroen subdivision DS, taking over from Virgin Racing - having spent the last two years as a Renault customer outfit which was announced shortly after the season finale in New York.


Vergne, who has revealed earlier this year that he has been linked with a Formula 1 team regarding a 2019 race seat following his title victory at the 2017/18 New York finale, will continue with Techeetah for a third consecutive year.

"I'm incredibly happy to continue another year with the team," Vergne said.
"After winning the 2017/2018 drivers' title and now with the addition of DS this season, we are even stronger, and it should be a great year.
"It is a very exciting time for the championship with the Gen2 car entering the all-electric street racing championship and we can expect is a new level of competition and excitement."
Lotterer added: "The DS E-TENSE FE19 doesn't just look fantastic, it's also brilliant to drive. I got the taste for success in Formula E last season and I'm keen for more this year.

"We have a really strong team and I feel we can achieve great things together. With my previous experience, I know how important it is to have everyone under the same roof when you work towards the same goal, so it's a great asset for us coming into the season ahead," he added
Introducing our contender for season 5 of @FIAFormulaE the #DSETENSEFE19. pic.twitter.com/UE60vFevb6

— DS TECHEETAH (@DSTECHEETAH) October 1, 2018
"We've been busy behind the scenes developing the DS E-Tense FE 19 and it's great to have the full force of Techeetah on board so that we can continue to optimize our package for the 2018/2019 season and beyond," said DS Performance Director, Xavier Mestelan Pinon.
Scoring a total of 262 points last season, Techeetah lost out on the of the teams' championship title by just two points to Audi. With Jean-Eric Vergne taking home the championship cup with 198 points, teammate Andre Lotterer finished a respectable eighth in his debut season with 64 points.
"What a fantastic year we had in Season Four and with our new partnership with DS and the stunning Gen2 Formula E car we can expect continued growth in the series for all our current partners, and the new ones that will be joining us," said Techeetah Chief Commercial Officer, Keith Smout.
"Formula E is growing rapidly each season and the constant growth allows DS TECHEETAH not only to be competitive on the track but to also build an outstanding business and marketing platform," he added.
The fifth season will be kicked off at the Saudi Arabian capital, Riyadh, specifically in the city of Diriyah, which is located north of the capital hosting the debut round in the Middle East, the 2018 SAUDIA Ad Diriyah E-Prix on 15th December