'What They're Saying' from Indianapolis 500 Practice Day 3
'What They're Saying' from Indianapolis 500 Practice Day 3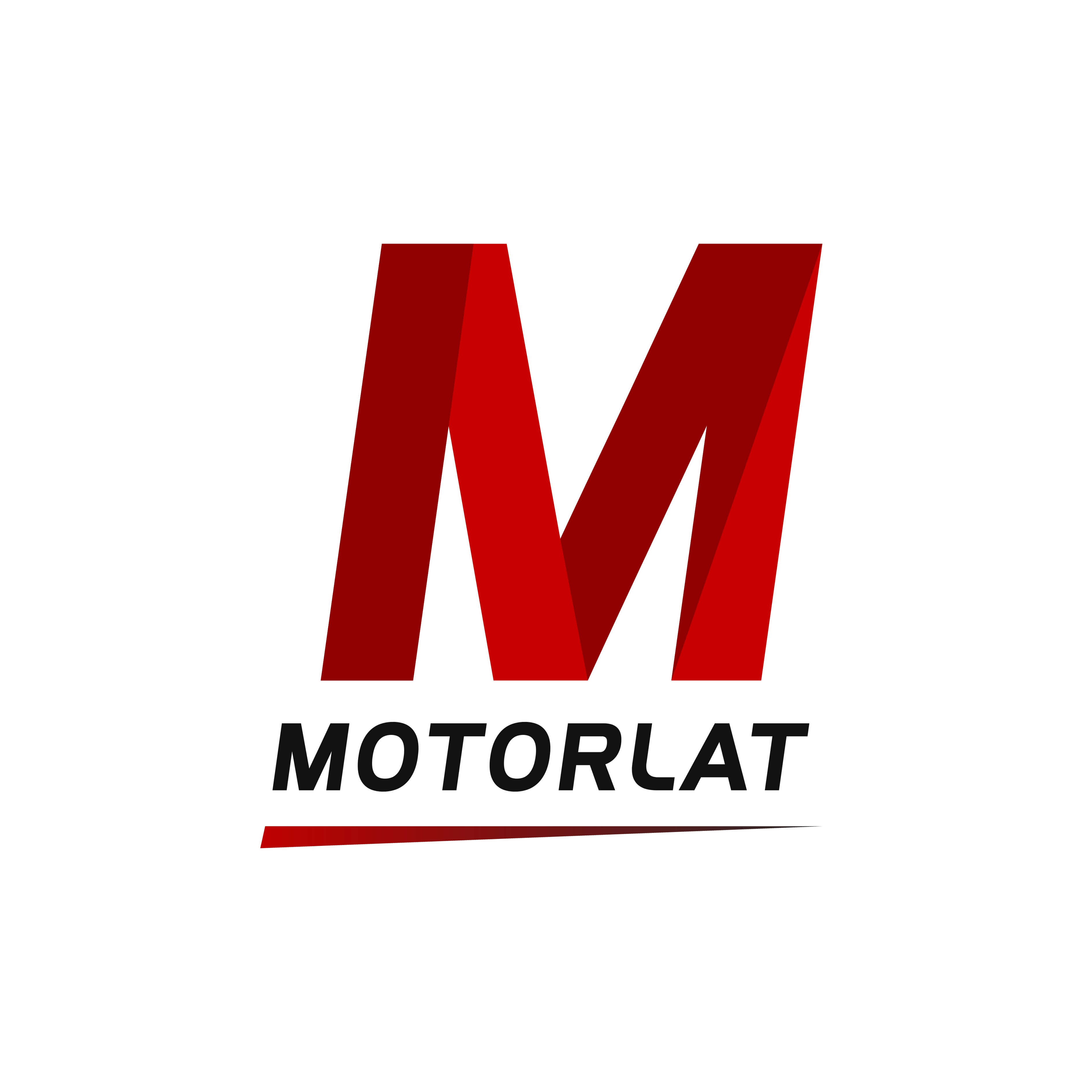 ---
JOSEF NEWGARDEN (No. 2 Shell V-Power Nitro Plus Team Penske Chevrolet): "It was a pretty decent day. A pretty short day because we didn't run very much, but I think we accomplished a few things we needed to and have an initial qualifying feel. We got some race running stuff done. I think we have a good head about us about what we want to achieve and what we want to do on Fast Friday. I feel encouraged. I feel like the Shell V-Power Chevy was strong enough. I still feel pretty comfy, so we're going to just keep rolling into the weekend for qualifying."
HELIO CASTRONEVES (No. 3 Pennzoil Team Penske Chevrolet): "We had a great day for the Pennzoil Chevy "yellow submarine" machine. We basically planned for everyone running more of a race setup, but a lot of people were working on their qualifying setup. We decided to keep to the plan and stick with the race trim, but not much was done because of traffic. However, we learned some good things in the clean air so now we need to switch the mode. We're going to go for qualifying mode tomorrow looking for a lot of speed. It should be a great day tomorrow."
MATHEUS LEIST (No. 4 ABC Supply AJ Foyt Racing Chevrolet): "Short day at the track here today. Unfortunately, it was a little bit windy, and as we think we have a good race car and qualifying car, we just decided to call it a day a little bit earlier than most of the teams. So, we're just playing it safely here, and hopefully, we'll have a better day tomorrow when we have full boost and try to prep things as best we can for qualifying starting Saturday."
JAMES HINCHCLIFFE (No. 5 Arrow Schmidt Peterson Motorsports Honda): "Today was OK. Obviously, the weather (rain and lightning) is throwing a bit of a loop in our plans to get some race running at the end of the day. But, we worked a little on our qualifying car this morning and I think we made some gains. Positive in one sense, but definitely wish we got more laps in the Arrow car."
MARCUS ERICSSON (No. 7 Arrow Schmidt Peterson Motorsports Honda): "I thought it was another good day in the Arrow car. We continued to follow the program, but it got cut a bit short this afternoon because the weather (rain and lightning) came in, so that was the only hiccup really. The rest of the day, we focused on a bit more prep for this weekend's qualifying, doing some short runs and helping me learn the procedure. I think that was successful. We're just continuing the process of me learning everything, so it was another productive day."
WILL POWER (No. 12 Verizon 5G Team Penske Chevrolet): "It was a good day for the Verizon 5G Chevy. We tried some qualifying stuff so we're definitely narrowing in on what we need for setup. We still need to make the racecar a bit better. We're going to go completely for qualifying stuff tomorrow and see how we run."
TONY KANAAN (No. 14 ABC Supply AJ Foyt Racing Chevrolet): "Today we worked on race setups and practiced pit stops. I'm happy with the car, so we stopped early to prepare the car for Fast Friday."
GRAHAM RAHAL (No. 15 United Rentals Honda): "I thought today was actually extremely positive. We did a lot of good things in the morning with some qualifying simulations and I thought our pace was pretty strong. It's hard to say exactly, but I think time-for-time, Takuma (Sato) and I are very close together and we should be pretty strong. We tried to get some race running done there at the end, but we never really got a good group (of cars) going because everybody was taking some downtime and then the (bad) weather came in, but we should be pretty solid. We found some good stuff today, so we should be pretty good. Tomorrow is just a matter of turning up the boost and see how she flies, see if it's good and strong. We just have to put it all together and see where we stand. I feel pretty decent, but we just need to test it out tomorrow and see."
SEBASTIEN BOURDAIS (No. 18 SealMaster Honda): "We've had a pretty decent week with the No. 18 SealMaster Honda. I'm just trying to execute like everybody else in the program, trying to find some grip and make the race car better. I think we did find a few little things, but obviously, when the conditions get tricky, it seems like you always find a way to find yourself a little boxed in and out of grip. So, just a matter of that happening as late as possible and later than the other guys. I think the team has done a good job, and we've had a fairly incident-free week so far, so we're just hoping to keep that going forward."
SANTINO FERRUCCI (No. 19 Cly-Del Manufacturing Honda): "We ran alone today for the majority of our laps. The only time we ran in traffic was with our teammates to try and get a balance check on the race car. By the time we were able to get out there and start trimming the Cly-Del Manufacturing Honda, we ran a warmup run to get used to it and then the weather canceled the rest of practice before we were able to take more downforce out of the car. We'll see what we have tomorrow for Fast Friday as we prepare for qualifying this weekend."
ED CARPENTER (No. 20 Preferred Freezer Services Chevrolet): "It was a pretty good day, but it wasn't the day I expected. I expected there to be more race running groups. I was a little surprised by how many qualifying sims there were today, given that today was the last full day of practice. At the end of the day, the car feels like it has pretty good speed in it and I'm fairly happy in traffic. We will be looking to make it a little bit better for Sunday evening and Monday. All things considered, I think all three drivers on the team feel pretty encouraged and we are looking forward to the power turning up tomorrow in the Chevy engine and seeing what we can get out of the cars."
SPENCER PIGOT (No. 21 Ed Carpenter Racing Chevrolet): "It was a good day. We did some qualifying sims and group running. In both situations, I thought that we made good improvements to the car. I'm overall happy with the progress we have made so far. I'm looking forward to a little more boost tomorrow to get ready for qualifying."
SIMON PAGENAUD (No. 22 Menards Team Penske Chevrolet): "We had another good day for the Menards Chevy. It feels really good. We did some qualifying trim and it seems like we have some speed in the car. Obviously, tomorrow is a big day to prepare for qualifying, so we will keep working on that. We're also going to work on race running and being very consistent. We're looking for a little more, but I'm very happy so far with the program.
CHARLIE KIMBALL (No. 23 Fiasp Carlin Chevrolet): "Another really good day in the books at Indianapolis Motor Speedway. We moved the race setup a little bit further forward this morning, but I still have some questions to answer once we qualify for the race. We spent a little bit of time doing some single-car qualifying work this afternoon, and honestly, the foundation is there for the No. 23 Fiasp® Carlin Chevrolet. It's just going to be a question of how it reacts when they turn that Chevy engine power up for Fast Friday and qualifying weekend."
SAGE KARAM (No. 24 DRR WIX Filters Chevrolet): "Overall, it was a real big improvement for us today. Basically, this is the first day that we really got a lot of running in on the track. We got in 86 laps and I got comfortable with the setup. We ran mostly race setup again. We got a good balance with the car. I'm really happy with the way the car is running right now. We are close to the balance that we will race with next Sunday. Tomorrow (Friday), we'll work on qualifying setup and trim out the car, then we'll what she can do on your own."
CONOR DALY (No. 25 United States Air Force Honda): "I think we went through a lot of really good steps today and tested a lot of things we needed to test. The car feels really good, I am very happy with it. I don't think we have really set a 'PR', as they say, and climbed up the timesheets, but we are sitting good on the no-tow list. We are going to keep working on what we need to do for qualifying, but I feel good. I don't think I have run more laps than I have in the past three days in my entire career here (at Indianapolis Motor Speedway), so it is really nice to do that."
ZACH VEACH (No. 26 Gainbridge Honda): "We've been pretty productive. As always it is always nice to be sitting P3 on the timing charts, but a lot goes into that. We did a few qualifying simulations and were around P16 on the no-tow list. We are close and our goal is to be in the Fast Nine Shootout come Saturday. Luckily, we get to do nothing but qualifying runs tomorrow for Fast Friday. We have a little bit more to find, but I am pretty happy with where are at. I think we have a really good shot at getting to the Fast Nine, hopefully, on Saturday. We will see how much Chevy turns up and where we are at in comparison."
ALEXANDER ROSSI (No. 27 NAPA AUTO PARTS Honda): "It was a disappointing day considering how we felt yesterday when we left the track. The car just doesn't have in it what we need right now. We definitely need to have some conversations and make some changes before we hit the track tomorrow. We only have one more full day left of practice, so it is critical we resolve the issues for Fast Friday."
RYAN HUNTER-REAY (No. 28 DHL Honda): "Day 3 was challenging because we were just working on trying to extract optimum speed out of the car alone and in traffic. We are still trying to work that out. Going into Fast Friday, we are just trying all the speed we can out of the car. We have been struggling with that a bit so far."
TAKUMA SATO (No. 30 Mi-Jack / Panasonic Honda): "I'd say it was a very productive day, despite a little issue in the car and the weather. We've done a qualifying simulation and worked on the race setup. We found several positives and I'm pretty happy with that. We are quite satisfied with how today went. It's a shame we weren't able to see the performance (of the car) in a group run because of the weather, but I feel positive today. It's Fast Friday tomorrow, so we are going to be seeing another world. I think we will see five, six, seven miles per hour faster than today, so it will be a whole different game. But at least we found a very fundamental, good setup today, which is going to be continued the next three days. I think that getting four laps with a good balance is extremely important, so tomorrow we will be working on that."
PATRICIO O'WARD (No. 31 Carlin Chevrolet): "I'm OK. I haven't really had a chance to see the replay, but it looks like I went for a ride. But I'm OK. I have a very good, strong team behind me and I'm sure we're going to be back on track in no time. There's two kinds of people at IMS: the ones that are going to hit the wall and the guys who already hit the wall. (About his on-track incident): "Oh, I hit hard. I felt it all through my body. I'm a bit sore, but the good thing is that we're OK. It looks like I just lost it, I guess. There's not much more I can say about that. I'm just happy I'm OK, and I know the team is going to get stuff ready for the next session or at least tomorrow." (About the status of his backup car): "They are getting the spare ready."
KYLE KAISER (No. 32 Juncos Racing Chevrolet): "Another great day here at Indianapolis Motor Speedway. The team did a great job again. We made some minor adjustments and we got to do some qualifying simulations in the No. 32 Juncos Racing car. Overall, I am really happy with our pace. We continue to have a really great no-tow speed and continue to move up the speed charts each day, so that has been exciting. We know we have a really good car, so we just got to keep working hard and putting in the time and I think we will be right there come time for qualifying."
JAMES DAVISON (No. 33 Dale Coyne with Byrd and Belardi Honda): "We had another productive day running in race trim. We tried a number of things, some that were positive and some that weren't. It was a pretty stereotypical day at Indy where you all of a sudden find some imbalances in the car for no apparent reason. I haven't finished the day feeling as happy as I was yesterday, but tomorrow is a new day and we start qualifying simulations, the other important side to the event. Qualifying into the race really starts coming to a head tomorrow, so I'm looking forward to tackling that with the team."
PIPPA MANN (No. 39 Driven2SaveLives Chevrolet): "May weather interfered with our run plan a little today, but it was great to get some more clean air time and some traffic time in the Clauson-Marshall Racing Driven2SaveLives Chevy today. We're looking forward to Fast Friday tomorrow."
JORDAN KING (No. 42 Rahal Letterman Lanigan Racing Honda): "We did some qualifying runs in the morning that were pretty positive. I had a good balance with the car, so no kind of real stress from that side. We were a little bit down on those guys (Rahal, Sato), but they were trying some different things. Overall, I'm pretty happy. I still think we're quite safe with the car. I think on the no-tow times as a team, we're looking better. Takuma's (Sato) up there with a big tow time, but looking at the no-tow times, I think we're all quite good. Obviously at the end there, it was a strange run. We didn't really get much done this afternoon and then the weather came in, but I think there's a little work from my side to be done and the car side from the race runs in traffic. We're still struggling a little bit there."
JR HILDEBRAND (No. 48 DRR Salesforce Chevrolet): "We didn't do a lot of running today for the No. 48 Salesforce crew. We had run over 100 laps on Tuesday and almost 100 laps on Wednesday. We want to smart about when we run the car as we prepare for qualifying. We ran a little bit of race running this morning and then did some additional pit stop practice. We have a few things to work on for Sunday afternoon and Monday. But overall, I'm pleased with how our team worked together this week. Sage (Karam) and I are closer on our setups now. We have been talking about our qualifying plan for Friday and the weekend. Obviously, we get a little more horsepower starting Friday. So, we'll trim out things on Friday with the qualifying program. We did do a little bit of qual work in the afternoon and the heat of the day. That could give us an idea of conditions for Saturday and Sunday."
MAX CHILTON (No. 59 Gallagher Carlin Chevrolet): "We didn't get quite as many laps in today as we did yesterday, but we got some really solid data for both qualifying and our race car, so I'm very happy with how the day played out. We were able to do quite a few qualifying runs early in the session before coming back to the garages to get the No. 59 Gallagher Carlin Chevrolet into race trim. We were just getting into our race running when the rain hit, so we didn't get to do as much of that as we would've liked, but we're feeling good about the direction we're heading."
JACK HARVEY (No. 60 AutoNation/Sirius XM Honda): "Looking at it, we did not do much today in ways of making progress. We did a couple of qualifying simulations earlier in the day. There we saw we lost some pace from yesterday, which we are trying to understand so that we can find it again. We were getting ready to do some race running before the weather turned sour on us. It's been a confusing day with some things we need to analyze and figure out tonight before we come back tomorrow. The shortened practice session doesn't change our plans for tomorrow, but makes us want to get more race running in when we can."
ED JONES (No. 63 Ed Carpenter Racing Scuderia Corsa Chevrolet): "It was a great day. To be quickest in overall and no-tow is a goal. More importantly, I think we made more gains with the handling of the car. As the condition have changed we've been able to keep up. We just have to keep adapting to the track changes for tomorrow and for qualifying. With the rain, the grip level may come down a bit, so it's all about optimizing the car for the track conditions."
GIL DE FERRAN, Sporting Director, McLaren Racing: "Yesterday the team reviewed the damage and we took the decision to change to the backup car. During that process last night, it also transpired that we had damaged the engine and that resulted in an engine change that added an additional workload. While we have a number of experienced individuals in the team, we are still relatively new as a crew. Because of this and the fact that we have deep respect for Indianapolis, we are being careful and measured in our approach and want to ensure we're sending the best possible car out on track. Not running today was a serious setback to our Indy 500 program, but all is not lost. We should have a full day of practice and preparations for qualifying tomorrow and our goal will be to have a nice, clean day."
ORIOL SERVIA (No. 77 MotoGator Team Stange w/Arrow SPM Honda): "Honestly, yesterday we made a lot of progress, a direction that I liked a lot. Today we just checked items that we wanted to try, typical things. Actually, Indy is funny. There are things on your list that you want to try, and you always get to the end of May and you haven't tried them. Anyway, we tried our items today and I don't feel like we made as much progress as yesterday in the MotoGator car. In general, I love how Team Stange and Arrow SPM is working, all the engineers, everyone. I'm looking forward to making more progress tomorrow."
COLTON HERTA (No. 88 GESS Capstone Honda): "Today we were really quick and the car felt really good. We got to do a qualifying run and then focused on the race car after, so it was another productive day on track. Everyone's doing a great job and we have a great car going into this month. So, tomorrow we'll dial it back a bit and focus on qualifying runs."
MARCO ANDRETTI (No. 98 U.S. Concrete/Curb Honda): "Not a bad day. This morning, we found some speed on our own. I think the track dropped off for everybody mid-day. We put in some group running there at the end and we got a decent feel for qualifying and race today. We are just working away and looking forward to Fast Friday tomorrow."

IndyCar | Reverberations