'What They're Saying' from Fast Friday practice at Indianapolis Motor Speedway
'What They're Saying' from Fast Friday practice at Indianapolis Motor Speedway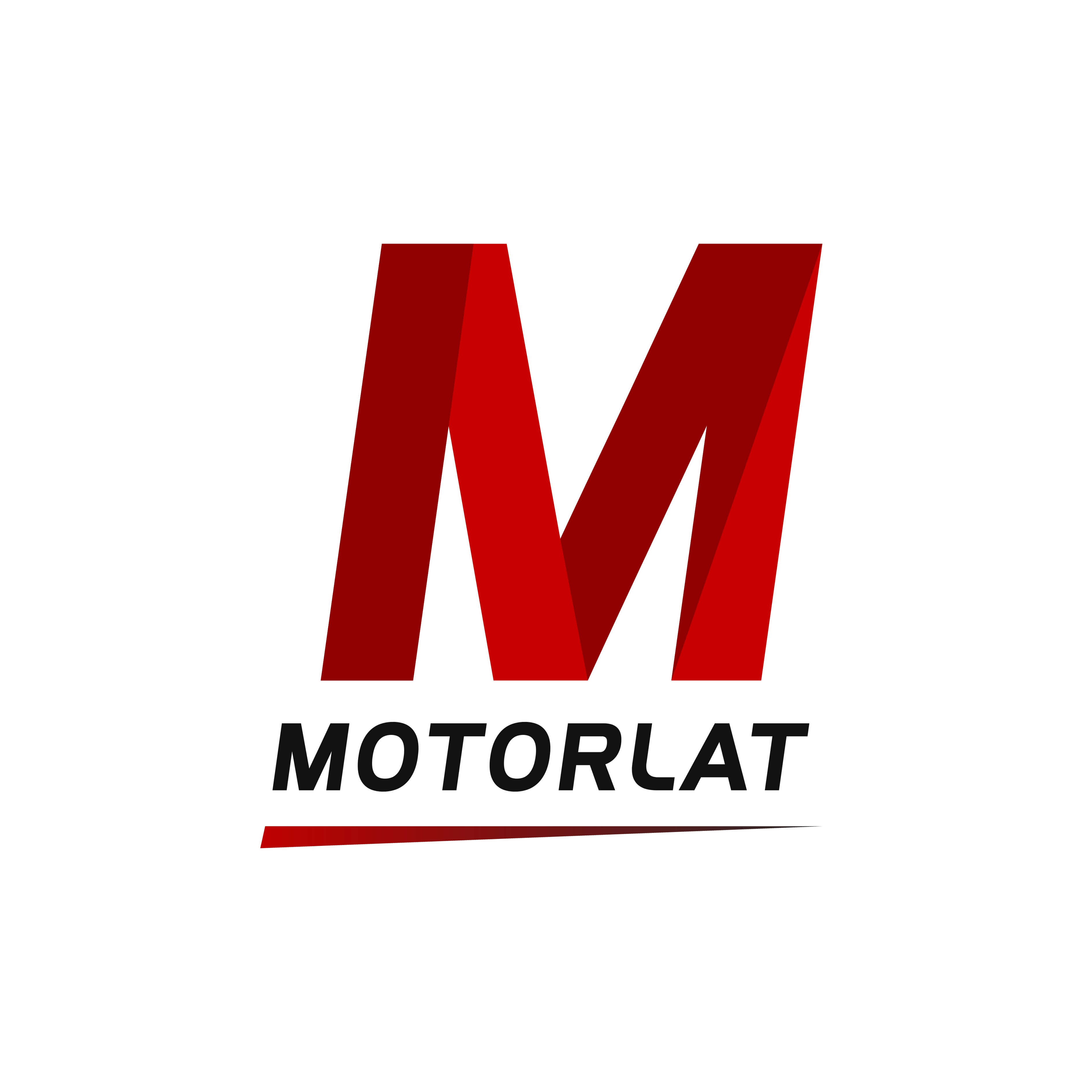 ---
JOSEF NEWGARDEN (No. 2 Shell V-Power Nitro Plus Team Penske Chevrolet):
"It was a pretty productive day. We learned a lot out there. I think the Shell V-Power Chevrolet feels fast. I know it looks fast out there. We will see what we got for tomorrow. I think we got a good shot to be in the top nine and that is what you really want, which is to give yourself a chance to go for pole on Sunday. We will go back tonight, crunch the numbers and just do our job tomorrow. If we do that, we will be in the running for Sunday and get to go for pole."
HELIO CASTRONEVES (No. 3 Pennzoil Team Penske Chevrolet):
"I feel pretty good. The track kept changing, but we used today as a day to try a lot of different things. Even if sometimes you don't have a clean run or a perfect lap or a perfect four laps, it is a time to try things. We know what our teammates have, but at the end of the day, it is a different car. We are all working together. At the moment, I feel really good. Overnight, we will do the adjustments and see where we draw. I hope we will get a draw early and that will give you a good shot of being in the top-nine."
MATHEUS LEIST (No. 4 ABC Supply AJ Foyt Racing Chevrolet):
"Busy day here at the track. A lot of stuff going on most of the day. Just getting as comfortable with the car as I can for tomorrow. We did a lot of changes through the day and the last two runs I felt way more comfortable with the car than I did earlier. I think we had a pretty decent day. I think we are in the mix and we just have to go through qualifying tomorrow and do a clean, smooth run and see where we qualify."
JAMES HINCHCLIFFE (No. 5 Arrow Schmidt Peterson Motorsports Honda):
"It was an up-and-down day for us on the Arrow car. We got through a lot which was great. We started off a little slower than we wanted, but I think we found some speed in the heat of the day, which is more representative of the conditions we're going to be seeing tomorrow. Fingers crossed that the data we gathered really applies for what we're going to face. The draw is going to have a huge impact on how your day goes tomorrow, I'm pretty sure, so fingers crossed whoever is pulling ours gets us a good spot."
MARCUS ERICSSON (No. 7 Arrow Schmidt Peterson Motorsports Honda):
"It was another good day in the Arrow car. We continued to take steps forward this week. It's all about doing the positives in the right way, and I think we've done that all week. I think we did some strong runs in the morning, some good runs in the middle of the day when it was the warmest, and we tried a couple of rounds at the end of the day. We tried all of the different conditions. We have a good car to work on that we feel confident with for tomorrow, so we should be good for qualifying tomorrow; I'm really looking forward to it."
SCOTT DIXON (No. 9 PNC Bank Chip Ganassi Racing):
"I don't think the session started great, but I would say it ended better than I thought it would for the PNC Bank team. Overall, we were sixth without a tow, so that was encouraging. I think it's going to be a real dog fight to get into the Fast Nine Shootout for qualifying tomorrow. I think if we have a good run and a good draw, we might be right around the cusp for the shootout. Qualifying may be a bit tough for us but Chris (Simmons), my engineer, made some really good changes and some really good trims on the car. The whole timing stand did a really good job."
FELIX ROSENQVIST (No. 10 NTT DATA Chip Ganassi Racing):
"Qualifying is pretty intense. I've never done anything like this or gone through this process, so I think it will be interesting. Every time you go out there, you go and trim more and more off the car for speed. You try and do the best lap of your life every lap out there, so there is a lot going. It's a place you really have to have respect for and we're looking forward to qualifying tomorrow, for sure, in the NTT DATA car."
WILL POWER (No. 12 Verizon 5G Team Penske Chevrolet):
"I think by the end of the day, we finally found something we can be comfortable with for tomorrow and the first run of the day. We will see how it stacks up and a lot of it depends on where we draw for qualifying. The day was just so different. Every part of the day was so different with winds and sun and clouds and tow laps and clean laps. So I'm not sure exactly where we stack up, but I think we should be in the mix - at least I hope so."
TONY KANAAN (No. 14 ABC Supply AJ Foyt Racing Chevrolet):
"It was an OK day. This day is always nerve-wracking. You try to judge what you're going to have for tomorrow. You're on the edge because you have to run qualifying runs, but at the same time, you don't want to crash the car because you don't want to give the guys extra work. To me, this is the worst day, A.J. (Foyt, team owner) didn't even show up today, that's how nervous he was. I'm glad we went OK. We're decent, and I believe with the early draw, we have a pretty good chance. If we're top four rows, I'll be extremely pleased because I think we can win from there."
GRAHAM RAHAL (No. 15 United Rentals Honda):
"I think it's hard to know exactly what you've got. Actually, today was a good day for our team in the sense that the majority of the laps that we got today were clean (no tow). So, I think we got a good sense of where the United Rentals Honda is, but I don't really know where a lot of other guys stack up. I didn't really see Conor (Daly) by himself today and I didn't even really see Takuma (Sato) by himself, so there are a bunch of guys that we don't know exactly where they stand, but tomorrow we will find out." (About how challenging the cars are to drive this year): "It's tough, these cars are always tough, but for sure the downforce levels have made them a little bit trickier, so you're trimming to an extreme all the time. It's difficult on us and difficult on the engineers and everybody to find a little bit of speed. It's tough man. I think for us and the position we're in, we just need to get into the top nine."
SEBASTIEN BOURDAIS (No. 18 SealMaster Honda):
"Overall, it was a productive day for the No. 18 SealMaster Honda team. The crew did a really good job. The car is pretty solid. It's just up to me to execute. I'm still fighting my own demons. I'm trying not to let myself into a certain zone, which I have to in order to get through qualifying, and it's hard. It got windy and the track temperature was up because the sun was strong. It was a little better towards the end condition-wise and I had a solid run. I managed my tools better and I think we have a decent shot tomorrow."
SANTINO FERRUCCI (No. 19 Cly-Del Manufacturing Honda):
"The day was very interesting, a bit long. We started off just basically doing one lap runs. I was getting comfortable. It's hard to find a balance to where you can keep your foot in it and go over 230 mph. Then I saw Kyle (Kaiser) crash and I had to get out of the car at that point. It was my first time with low downforce, first time around the speedway doing that speed and I needed a break, to reset. I came back in the hot weather. We changed the car a little bit. Mike (Cannon) and Olivier (Boisson), my engineers, did a fantastic job. And our Cly-Del Manufacturing Honda was quick. We'll see how things go tomorrow, but I'm looking forward to going into qualifying."
ED CARPENTER (No. 20 Preferred Freezer Services Chevrolet):
"Today didn't go as well as I had hoped, but the good thing is we have a fast car. We lost the balance of it through the middle of the day and had a couple technical glitches that made it hard to get a run in. When we got it sorted, the balance wasn't really where it needed to be, so I had to bear down a little bit at the end. The guys did a good job - with an hour to go, I wasn't really happy, but we finished up with a balance I feel good about. I think we'll be in good shape going into tomorrow. All in all, it was a little bit more of a rollercoaster of a day than I had hoped for, but at the end of the day, I think we're in a good spot for tomorrow."
SPENCER PIGOT (No. 21 Ed Carpenter Racing Chevrolet):
"Overall, it was a positive day. We did quite a few runs and made some solid improvements over the course of the day. It was challenging at times to get a clean track. For the most part, we feel really good about what we have and I'm looking forward to Day 1 of qualifying tomorrow."
SIMON PAGENAUD (No. 22 Menards Team Penske Chevrolet):
"Qualifying here is a love/hate relationship. It's a daring challenge. You are right on the limit of grip, because you are trying to trim the wings to go as fast as you can. But it was an intense day today and that's what we knew it would be. It was good preparation toward qualifying tomorrow with our Menards Chevrolet. I'm really happy with what we have in our car. I think we will be fighting for the fast nine tomorrow, but like everyone it all depends on the draw that we get tonight. So, we will just wait and see."
CHARLIE KIMBALL (No. 23 Fiasp Carlin Chevrolet):
"I love it when they turn the boost up here at the Indianapolis Motor Speedway. Fast Friday is extremely stressful, but it's also a lot of fun going that fast around this place. The No. 23 Fiasp Carlin Chevrolet has been OK off and on all day today, but I think we have a solid baseline and foundation to make even better for tomorrow for qualifying. If things go right, we might be looking inside the top nine, but we just really need to focus on putting it in the show."
SAGE KARAM (No. 24 DRR WIX Filters Chevrolet):
"It was definitely an interesting day for the No. 24 guys. I went out this morning and the first step of qualifying trim was not good. I didn't have the confidence in the car. JR's (Hildebrand) car seemed good. Our cars' setups were pretty similar. I can't really explain what I was feeling in the car. Then, the team made the decision to put JR in my car this afternoon, which I thought was really good. It was a win-win for our team. If JR could go 'flat' in my car, then I knew I could do it. And if something was wrong, then we could fix it. And JR felt the car was pretty good. I went back out and got over the hump of going 'flat' around here. Then once you can do it once, you can continue to go 'flat.' It was a quick turnaround after JR drove the No. 24, but the team did a great job getting the car setup for me in a short time. We were able to continue to trim out the car and I feel confident going into Saturday. I want to thank JR, his Salesforce team and m WIX Filters team for helping me through the day. I feel good now, but a few hours ago I was an edge a little. We had a good meeting today and everything looks very good."
CONOR DALY (No. 25 United States Air Force Honda):
"I'm just super thankful to be here, honestly. It's incredible to be a part of this team. Obviously, super successful here. The U.S. Air Force, that's the group that made it happen for me and that's awesome. We've just been working away at it. It's certainly interesting tomorrow to see what's going to happen. I think no-tow wise, everyone is closer than we expected really manufacturer-wise. I think there's a little bit of a difference there for sure, but the Honda guys are working super hard, and I've been super happy with my group and our engine and our car. We're just step by step, one change at a time, trying to make this thing go as fast as possible, and we'll see what happens tomorrow, obviously."
ZACH VEACH (No. 26 Gainbridge Honda):
"Overall, a pretty good day. This whole week has been better than expected. We have been consistently in the top 10. Today, we were 13th on the no-tow list and our goal is to make the Fast Nine Shootout. I think with the right changes overnight, that is a real possibility. We need to put our best foot forward and try to make the best decision we can overnight for tomorrow."
ALEXANDER ROSSI (No. 27 NAPA AUTO PARTS Honda):
"We got to the point we were hoping to get to today. The NAPA AUTO PARTS team has done an amazing job and Andretti Autosport always comes with fantastic race cars here. It is hot, but I feel good about it - we will see tomorrow. A lot is going to depend on the (qualifying) draw that we get. As we know the temperatures are going to skyrocket pretty quickly. Hopefully, lady luck is on our side and we get an early run at it. Hopefully, a clean run and get it done. You can't be confident here. As soon as you get confident, things start to go sideways. We will close the loop on today and see what areas we can execute better tomorrow. There are always tiny little things you can find around here, so we will make sure we analyze it tonight. You can't be complacent. You got to attack every chance you get."
RYAN HUNTER-REAY (No. 28 DHL Honda):
"Today went alright. We worked on the car all day and are just still trying to find some speed. Not sure where we stand for tomorrow, but we are definitely going to put the best car out there."
TAKUMA SATO (No. 30 Mi-Jack / Panasonic Honda):
"It (tow vs. no tow times) is obviously irrelevant. Today a lot of people, it's not intentional maybe, but they have a big tow and speeds bump up quite a few miles. You really have to see the no-tow speed, which in my case is not special at the moment. I don't know how much we can do tomorrow, but we need to look at the data for all three cars tonight and see what we have tomorrow. If it's a track temperature of over 110 degrees, it's going to be quite tricky. Now you need to put on some downforce, and obviously, the balance and how you're going to manage the tires for four laps are the key and that's challenging, but I think we will be on the right side. It's always difficult to say how good the car is because conditions are changing all the time. At the moment I had a midday track temperature of 117 degrees or above and the car felt sketchy, but no cars were in front of us, so it was representative of qualifying."
PATRICIO O'WARD (No. 31 Carlin Chevrolet):
"I want to start out by saying how proud I am of the Carlin team for working so hard yesterday, last night and into this morning to get the No. 31 Carlin Chevrolet up and running again today. They did a really great job and they just put their heads down and got done what needed to be done. We're obviously a bit behind right now with our run plan with how much time we lost yesterday, but I'd say we're feeling pretty good with how we ended practice today. We have a long day of qualifying tomorrow, but I'm confident in the team behind me that we'll get it done."
KYLE KAISER (No. 32 Juncos Racing Chevrolet):
"I'm feeling fine right now. Obviously, just very disappointed. Hoping we'll be able to analyze the damage and see what can be salvaged and what we can do for qualifying. I want to be in the race more than anything." (About what this might mean for their chances at qualifying tomorrow): "Like I said, we'll have to be back and see what the options are right now. I'm extremely proud of what the team has done the whole week. I think this shouldn't take away from what we've accomplished. I think we can keep pushing and we'll find a way."
JAMES DAVISON (No. 33 Dale Coyne with Byrd and Belardi Honda):
"We had a pretty epic day just fighting through balance while running in qualifying trim. Our team went for a bit of a journey and were a little displeased for a while there, but ended the day on a high note. We ran a pretty solid four-lap average and had the balance hold 80 or 90 percent together for us. It was a good day and if we can replicate it tomorrow, we will be happy."
PIPPA MANN (No. 39 Driven2SaveLives Chevrolet):
"Overall, today was a solid Fast Friday for the Driven2SaveLives Clauson-Marshall Racing Chevy. We ran well this morning and we were able to back things up with another good run this afternoon. We're looking forward to tomorrow and our goal is just to continue with our program and try to put the car safely in the show."
JORDAN KING (No. 42 Rahal Letterman Lanigan Racing Honda):
"Yeah it's still a little bit tricky to really say how today was because time of day is a big part of everything. I'm pretty confident in the car, I feel happy. We just need to have a bit of a look to see what's different between all of the cars and maybe go in the direction of the other guys because they seem to have some pace. Tomorrow is crunch time when people aren't going to have tows. It's not so much that it (the track) changes, or it changes the car behavior. You do a lap and you're still flat the whole way around, and you feel like you've taken some weight out of the car, but you don't go quicker, but the wind has changed direction, or it's gotten hotter or whatever it is. And then someone goes really quick and you want to know if they've done anything or is it just the track conditions and then you go out and you go slower or faster. It's a moving target." (About his approach to his first Indy 500 qualifying): "I think you have to visualize it. You get four laps, you don't get any warmup; you just go straight into it. So, you must be mentally ready and be prepared to just nail everything perfectly. So yeah, I will definitely take myself into a dark room and talk to myself a little bit on that one."
JR HILDEBRAND (No. 48 DRR Salesforce Chevrolet):
"It was a good day for us. We rolled early and got through the information we needed to complete. The conditions fell in the middle of the day when our setup was very good. We still feel pretty good in the 'no tow' report when we ran our qual (qualifying) sim. We didn't run much after that. I feel like there is still something left in the tank. Everyone with the team will be prepared for Saturday. Obviously in qualifying, there is tension all the way around. But I feel like we are in a good spot. We have a good handle on the car. Honestly, over all the years, I have looked forward to qualifying. I have embraced qualifying that it is its own unique challenge from the race. It's one of the only times of the year that the team and driver can put the car on the limit. Often, you are testing where that limit is with the car, but you have to run just a little bit under it. There is always many variables with the weather and conditions, i.e cloud cover, wind, humidity, etc."
MAX CHILTON (No. 59 Gallagher Carlin Chevrolet):
"We worked through a lot of different things today and we made some steps forward in some places and backward in others, but I'd say we're feeling decent heading into qualifying tomorrow. Even with the rain delay, we got quite a few laps in with the No. 59 Gallagher Carlin Chevrolet. I think we'll make a couple of little tweaks overnight that we'll test in the morning practice, but we're feeling good about what we have for qualifying."
JACK HARVEY (No. 60 AutoNation/Sirius XM Honda):
"Today was a pretty solid day. We got a lot accomplished and focused mostly on qualifying running. I think we were hoping to find a bit more speed by the end of the day, but we are about where we were yesterday. Tomorrow is a big day with qualifying and we are feeling confident. But as we saw last year, anything can happen so we're putting all of our focus on the day and getting the best result that we can for Meyer Shank Racing, AutoNation and SiriusXM."
ED JONES (No. 63 Ed Carpenter Racing Scuderia Corsa Chevrolet):
"The conditions have been really difficult today, including the temperatures and the wind, but the car seems to be running really well. We just have to keep on top of how the conditions change, as tomorrow looks to be even hotter. Temperature will definitely play a big part in how qualifying goes. In the end, we just have to finalize a few small things and get ready for tomorrow."
FERNANDO ALONSO (No. 66 McClaren Racing):
"It was a positive day for us, and we were able to put the car on track and try different directions on the setup and learn a little bit about the track and the day. Obviously, the boost was up today, so the speeds were higher, and it was more a qually (qualifying) preparation than race setups. But we had a lot of new tires from the last couple of days. So, we were able to do a lot of runs, and hopefully, that information will give us tomorrow a little bit of confidence into qualifying."
ORIOL SERVIA (No. 77 MotoGator Team Stange w/Arrow SPM Honda):
"Fast Friday did not disappoint. We got all sorts of different weather; we got wind, we got heat, and at the very end, we got lightning. So, if Fast Friday wasn't enough with the boost and everything else, definitely the elements added a little uncertainty and made it a little bit more difficult to decide what setup to go with tomorrow. I wasn't super happy in the morning, then the middle of the day when the conditions were the hardest, I actually felt like we had one of the best cars out there, and then at the very end I think we were good again. Honestly, until tomorrow we really won't know what's going on, so we'll see then, but I'm reasonably happy how we finished the day in the MotoGator car."
COLTON HERTA (No. 88 GESS Capstone Honda):
"Today went really well. We only did one qualifying run and the car was good. I didn't think the risk vs. reward factor of doing more laps was worth it. I'm excited for qualifying tomorrow, it's my first time qualifying in an Indy car at the Indianapolis Motor Speedway, so my approach is going to be to run flat and not lift. We're going to be qualifying towards the back, but I know the No. 88 GESS Capstone Honda can qualify at the front."
MARCO ANDRETTI (No. 98 U.S. Concrete/Curb Honda):
"It is the four laps that we care about. Bryan Herta (strategist) has been really keeping me focused on trying to get clear track today. I am proud of myself, normally on Fast Friday, I am out seeking tows. Today, we focused on the four laps. I ended really happy about our four-lap average. Tomorrow, it will be different conditions as Indy always is - tailwind into Turn 2, up to 17 mph, we are going to earn our money tomorrow."
Fuente : Indycar
Carpenter cars shine in Indy 500 practice; Alonso idled while backup car is prepped