IndyCar | The Heart of the Matter
How can more diversity be promoted into the upper-tier of American open-wheel racing?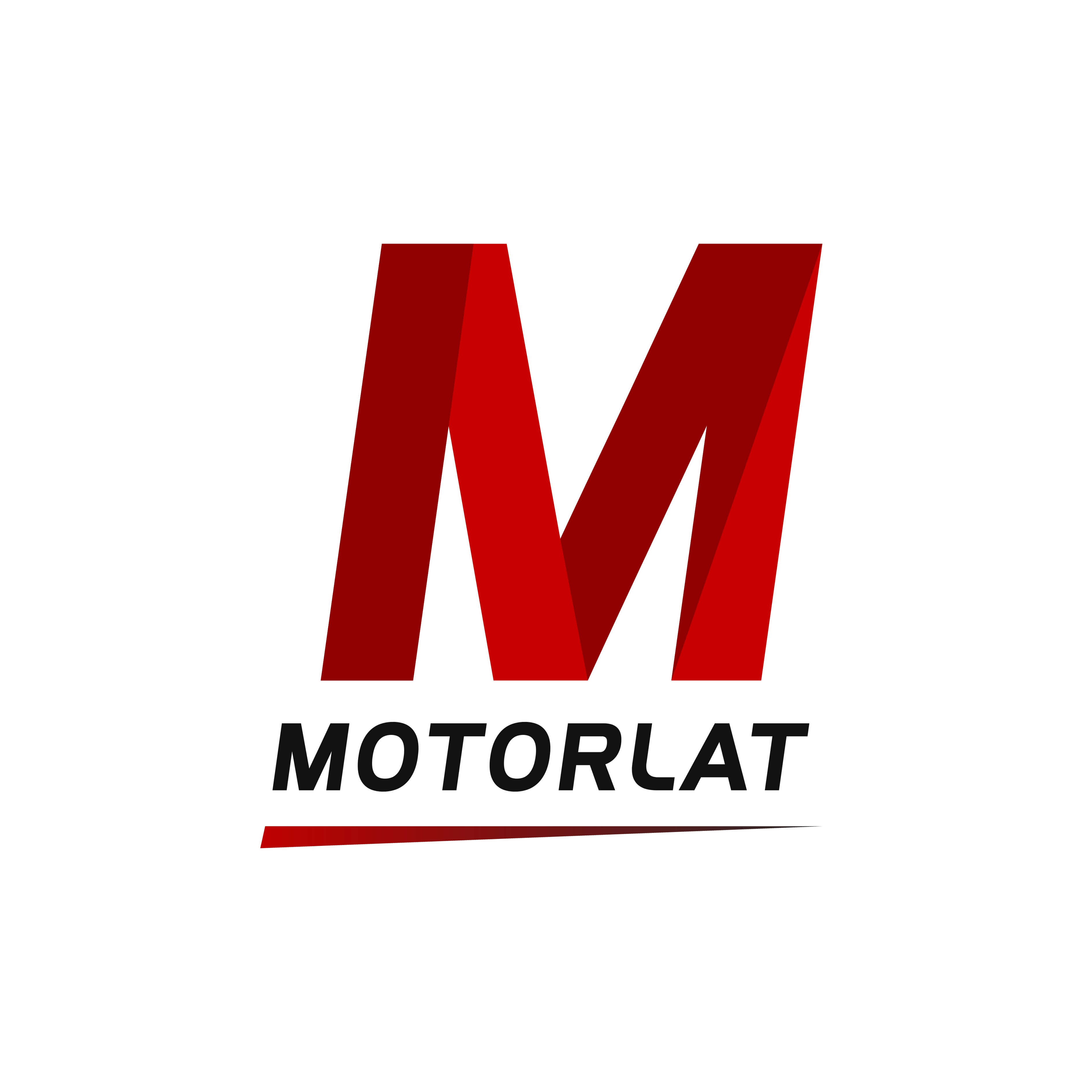 ---
In just four short weeks, the action and drama of the
NTT
IndyCar Series
will be on full display in sunny
St.
Petersburg
!
There are so many significant stories that will unfold throughout the 17 race season, both on and off the track. Whether it's their first ever IndyCar race or three hundred and first, all of the drivers will be determined to prove that they have the talent and tenacity to be successful on some of North America's most challenging and iconic racing circuits.
Victory in sports, however, is not always represented by trophies, medals, or an impromptu shower in a sponsor's beverage product.
Unfortunately, we still live in a world where many people are judged and treated harshly simply because of their skin color, geographic origin, gender, religious beliefs, or lifestyle choice.
Victory can also be felt when you have achieved something very few (if any) have, despite overwhelming odds. At some point, we all have something in our lives that we must overcome, whether it's internal or external, in order to achieve the success we so passionately pursue. One of the greatest attributes of the human spirit is that we're capable of turning adversity into a motivating force that propels us forward.
You have already won when you summon the courage to face opponents who may say you don't belong here because you don't look like them or have equivalent privileges.
Proving them wrong, in spite of the harsh treatment you endure (and even harsher words directed at you or those you love), can provide a sense of accomplishment that dwarfs any lap records, remarkable overtakes, or dominant displays. It is so deeply personal and enlightening, thereby making it difficult to describe to someone who hasn't already experienced it.
The picture above encapsulates that personal victory in every single way and, as you can clearly see, the moment can be wholeheartedly shared. It was taken in May of 1991, on the main straight of the
Indianapolis
Motor Speedway
, just before the start of
"The Greatest Spectacle in Racing."
The late
Mari Hulman
George
, one of the most influential people in motor racing, is seen wishing one of the drivers well before he started his first
Indy 500
.
If you're unfamiliar with the significance of that photo, the driver she figuratively and literally embraced is
Willy T. Ribbs
. Along with being a very accomplished sports car driver in the
Trans
-
Am
Series
(with 20 wins), Willy T. Ribbs also competed in
NASCAR
,
IMSA
, and has the timeless distinction of being the first African-American racing driver to test a
Formula
One
car (
Brabham
in 1986) and compete in the
Indianapolis
500
(
Raynor
Motorsports
Lola
-
Buick
).
In May of 1991, I was 15 years-old and only beginning to act on my aspirations of becoming a professional racing driver.
Later that year, my love for F1 blossomed as I watched
Ayrton Senna
maneuver his championship winning
McLaren
-
Honda
around the twisty track in
Suzuka
. As enamored as I was with Senna's heroics behind the wheel, it was even more inspiring to see a race car driver who looked like me in IndyCar (
CART
Series
at the time). It provided me with a mental note of confidence that I could make it someday too. I tucked it away deep inside my heart for later, but it was eventually buried under the mounting clutter of disillusionment and doubt.
One of the greatest things about racing is the opportunity for conspicuous anonymity. People may judge you by your appearance before you strap on your helmet and other protective gear, but once you put it all on you can express an entirely different version of yourself. A calm and somewhat timid person can take on a new identity by being incredibly aggressive and flamboyant behind the wheel. The opposite can be true as well.
When you're a racer, it doesn't matter what you look like. All that really matters is how you race.
One of the most challenging aspects of racing is getting the financial support you need to display your talent, no matter who you are. It was this realization that discouraged me the most, on top of the fact that there were so few drivers of color receiving major sponsorships to race. My dream of possibly being the "next Willy T" faded away over time, much like the echo of a screaming engine after it negotiates a treacherous bend.
If you watch the news or spend any time on social media lately, you are well aware of the fact that we seem to be sliding backwards when it comes to racial harmony in this world. That symbolic embrace just before the 1991 Indy 500 would be just as welcomed today as it was nearly thirty years ago. I have no answers yet on how we can fix this from a social, economic or political context, but I do know how a globally-recognized professional racing series like IndyCar can continue to promote diversity on a driver's grid with so much wealth of racing and life experience that so many different people around the world cheer for.
THE TRAILBLAZERS
If you've never heard of
Wendell
Scott
or
Lyn
St.
James
, do a Google search in order to find out just how tough motorsport can be if you're in the minority. Can you imagine being told that you couldn't even race your own car because some influential but close-minded individuals judged you by your skin color and not your character or ability?
Try to imagine the wide range of emotions after winning the Rookie of the Year award for your first Indy 500 and still struggling to get financial backing because of the stifling stigma that women in racing have and currently face.
We can learn so much from those who walked before us. It is not necessarily our responsibility to follow them, but to be trailblazers as well so that others will be inspired by our courageous and determined efforts.
THE ALTERNATIVE PATH
With the growing popularity of esports, and e-racing in particular, there is a legitimate alternative path for amateur racers that didn't exist two decades ago. They can race against their heroes online and also compete in regional or global sim racing competitions for prizes, recognition, and even contracts with real-world racing teams.
Jann Mardenborough
is a terrific example of how a young hopeful can go from sitting at home playing a racing sim to getting a professional drive with a major manufacturer. Talent and belief saw him ascend through the 2011
GT
Academy
selection process, where he beat out over 90,000 other prospects, rather than how much financial backing or previous experience he brought to the table (which was virtually nil in both respects).
Mardenborough is currently racing for
Nissan
NISMO
in
Super GT
, and recently had a rookie test with the
Nissan e.dams
Formula
E
team in
Morocco
. Imagine playing
Gran
Turismo
as a teenager and only dreaming about being part of the world of professional motorsports. Now, you're racing in
Japan's
top level GT series as well as being a couple of crucial steps away from being a Formula E driver!
The IndyCar Series has a unique opportunity to replicate that rapid progression, which I've expressed before. An official
IndyCar Esports Series
could help support more driver diversity in the North American open-wheel ranks, just as the
Nissan GT Driver Academy
has done in
Europe
and
Asia
.
While some high profile individuals in racing have openly disparaged the potential significance of the new
W

Series
, there should be no doubt by now that the added attention, highly-motivated competition, and $500,000 prize fund for the champion will help one of the 28 selected female racers take the next step in their motorsport career.
As you may have read in my popular opinion piece,
Equal Opportunity Racer
, a check for that amount and some additional financial support could go much further in the
Cooper Tires
Road to
Indy
program than any other open-wheel feeder series in the world. Perhaps, an added incentive for cashing that check in the United States could help support the next full-time female IndyCar star (hint, hint)!
THE SHARED EXPERIENCE
Social media has greatly changed not only our lives but the way we interact with sports and the participating athletes.
In racing, talent is crucial but you have to be considered marketable as well. With social media platforms like
Instagram
,
Twitter
, and
Facebook
, we are seeing a growing awareness that it can be positively used to document your experiences, gain the support of fans around the world, get instantaneous feedback, promote your merchandise, gain support for your charitable causes, and obtain financial support for your racing efforts.
Accessibility and relatability are key factors in determining whether or not a company wants to invest in you. An IG page can actually be like your interactive resume now, showing prospective investors how you interact with customers or (more importantly) potential customers while presenting yourself.
As a racing fan, who also happens to be African-American, I am greatly inspired by other drivers with black heritage who are doing what they love and inspiring others of all ethnicities to do the same, no matter how challenging the path may be. From grassroots racers to pros, rising NASCAR stars like
Jesse
Iwuji
and
Armani
Williams
to established stars like
Bubba
Wallace
Jr
., we all have a story to tell and something to overcome.
Should you aspire to be the next black F1 World Champion like
Lewis
Hamilton
or the next female IndyCar winner since
Danica
Patrick
? That is entirely up to you. There are far less polarizing individuals you can choose to follow, who have just as much passion for what they do, but they too were once where you may be now - working hard to make your racing dreams come true.
I'll end this piece on an even more personal note by saying that I haven't given up on
my
racing dream. I'm working as hard as ever, because I realized not-too-long ago that it's not just about me.
Twenty-eight years after his birth,
Jackie Robinson
courageously broke the color barrier in American professional baseball.
It's been nearly twenty-eight years since two friends and fans of auto racing shared a victorious moment at the
Indianapolis Motor Speedway
, for all the world to see. Let's hope we don't have to wait much longer to see something like that again.
Thanks for reading! Feedback is always appreciated.The 2019 NTT IndyCar season starts on March 8th for the Firestone Grand Prix of St. Petersburg, exclusively on the NBC Sports Network.