MotoGP | Danilo Petrucci to KTM for 2021.
Following the bombshell that Pol Espargaro is on the brink of signing a deal with Repsol Honda for 2021 MotoGP season, Danilo Petrucci is set to replace the Spaniard aboard the KTM. ---
After 3 weeks full of shocking twists and turns for the MotoGP grid of 2021, the developments continue.
As Factory Ducati announced that they would be signing young Aussie, Jack Miller for the 2021 season, the future of Dovizioso and Petrucci were thrown into a spin, with both Italians engaging in talks with other manufacturers. Ducati expressed that their priority was to reach an agreement with Dovizioso, meaning that Petrucci would be out of Ducati at the end of the 2020 season.
Shockwaves were sent through the MotoGP paddock when the rumours began that Alex Marquez was potentially being sidestepped to LCR Honda, even though he has yet to race the Repsol Honda. This news came as a bolt from the blue, as it appeared a Marquez dream team seemed ideal for Honda upon signing the reigning Moto2 World Champion to partner his brother, the reigning MotoGP World Champion. However, P. Espargaro has emerged as the candidate to partner M. Marquez aboard the 2021 Repsol Honda, leaving a seat vacant in the KTM camp.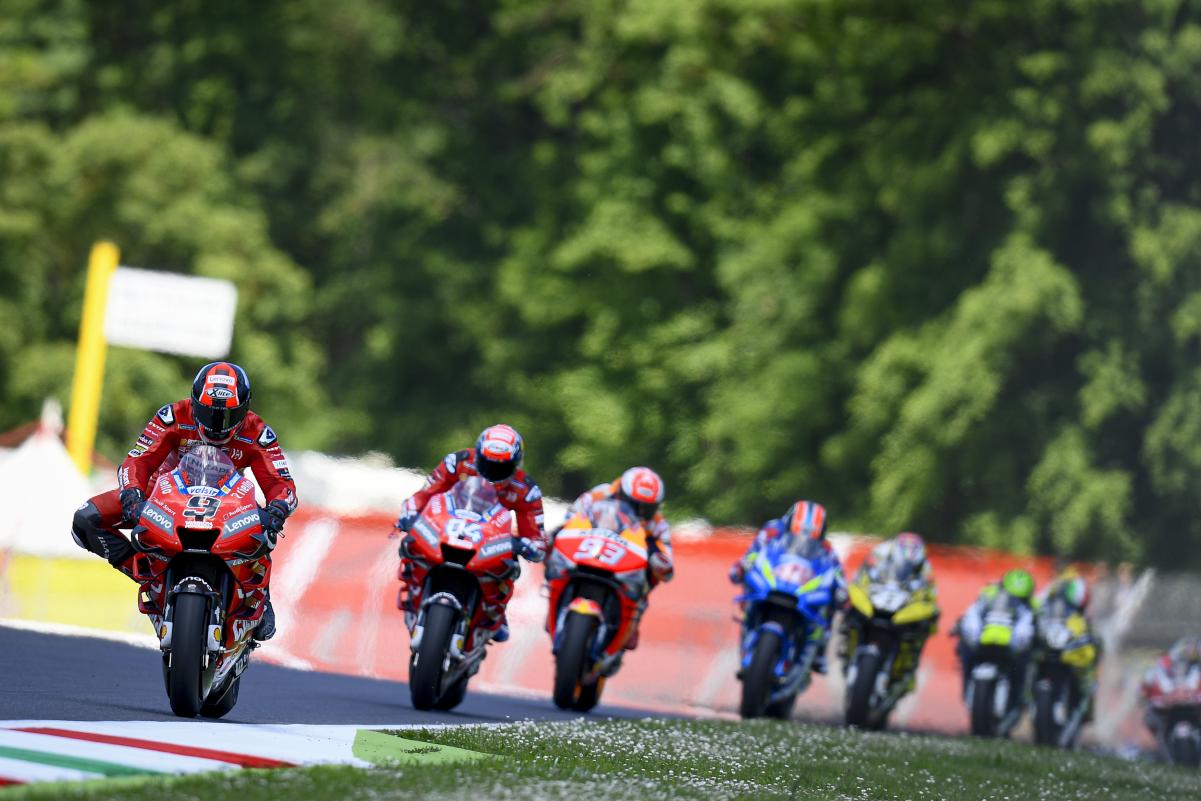 Admittedly, KTM's first target was Dovizioso, however as he continues to improve with Ducati it would seem crazy to move to another manufacturer when he's fighting for the MotoGP World Championship aboard his Desmosedici. It has been speculated that KTM have also been in talks with Petrucci and Crutchlow for some time.
https://www.motorlat.com/notas/motogp/15775/motogp-pol-espargaro-confirms-talks-with-honda-but-there-is-also-ducati-on-the-table
Petrucci was spotted at the KTM base in Austria earlier this week and it is believed that he has signed a deal whilst visiting, despite being in talks with Aprilia also. Speaking to the German outlet Speedweek after their visit, Petrucci's manager (Alberto Vergani) stated that they were delighted with what they had seen, and even hinted that the final steps were for KTM's CEO Stefan Pierer to sign off on the deal.
"We like each other. That's good," said Vergani. "As for Danilo, I can say that he was happy yesterday. Because the KTM company is huge and powerful. I see that they have the potential to achieve the results that they have set as their goal. If we can be part of this project in the future, this could be the right time to start working with KTM. I know that you have to speak to company boss Stefan Pierer now. Then a decision is made. An introductory meeting took place yesterday and we discussed a lot of details."
The news of Petrucci signing for KTM hints strongly that Dovizioso is staying with Ducati for the 2021 season. Petrucci has enjoyed a successful career at Ducati, being promoted through the ranks via Pramac, all the way to his first win at Mugello last season. As he moves onto new challenges at KTM, we are excited to see what the future will hold, as he continues the development of the RC16.