MotoGP | Dovizioso and Ducati in stalemate over 2021 negotiations.
Ducati's star rider Dovizioso has reached an impasse with the Ducati Factory Team, in relation to negotiations regarding his 2021 contract. ---
Meanwhile rumours of Lorenzo having made contact with Ducati, regarding a possible return to competitive racing, have been travelling around the paddock which may well add pressure on Dovizioso to sign, or will he seek a contract elsewhere?
Ducati Corse general manager Gigi Dall'Igna gave an update, during the private MotoGP testing at Misano, on the 2021 contract negotiations with Andrea Dovzioso.
Dall'Igna admitted that talks with Dovzioso have reached a stalemate, with the financial package being "the main stumbling block". Whilst the numbers and figures remain under wraps, it has been speculated that Ducati have offered Dovizioso around €3 million.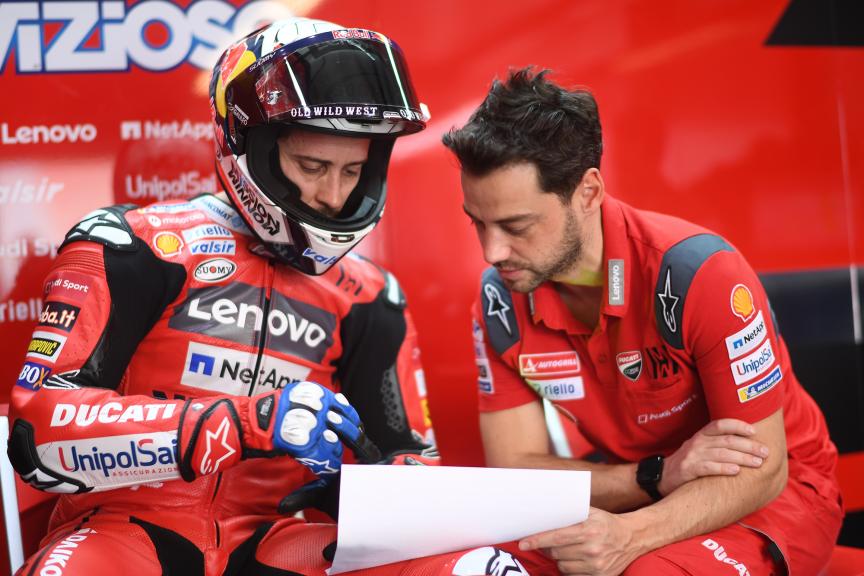 When asked about Lorenzo, Dall'Igna was quick to say, "It is difficult to have a clear idea, surely it is understandable that a rider with Jorge's statistics intends to finish his career in a better way than he concluded last year. Having said this, it is certainly difficult to understand his real motivations."
https://www.motorlat.com/notas/motogp/15836/motogpisback-miguel-oliveira-fastest-on-day-2-of-misano-test
Dall'Igna has downplayed the suggestion that Lorenzo would be next in line, should Dovizioso choose not to sign for 2021 with Ducati. "It is absolutely premature to make such an argument [about Lorenzo], certainly the negotiation with Dovizioso started a long time ago and is in a stalemate, so we will see." Dall'Igna said.
Lorenzo has been described as "a big unknown" with regards to the position at Ducati. As the talks with Dovizioso remain in stalemate, is it possible that we could see Lorenzo aboard a Ducati as soon as 2021, or will Dovizioso resolve with Ducati to attack the MotoGP World Championship again?