Ireland's next F1 star? Exclusive interview with British and Italian F4 championship leader Alex Dunne: "Formula One is the ultimate goal right now"
Ireland is a country not known for its love for Motorsport or having too many racing drivers. However, 16-year-old Alex Dunne is planning on making it to the very top.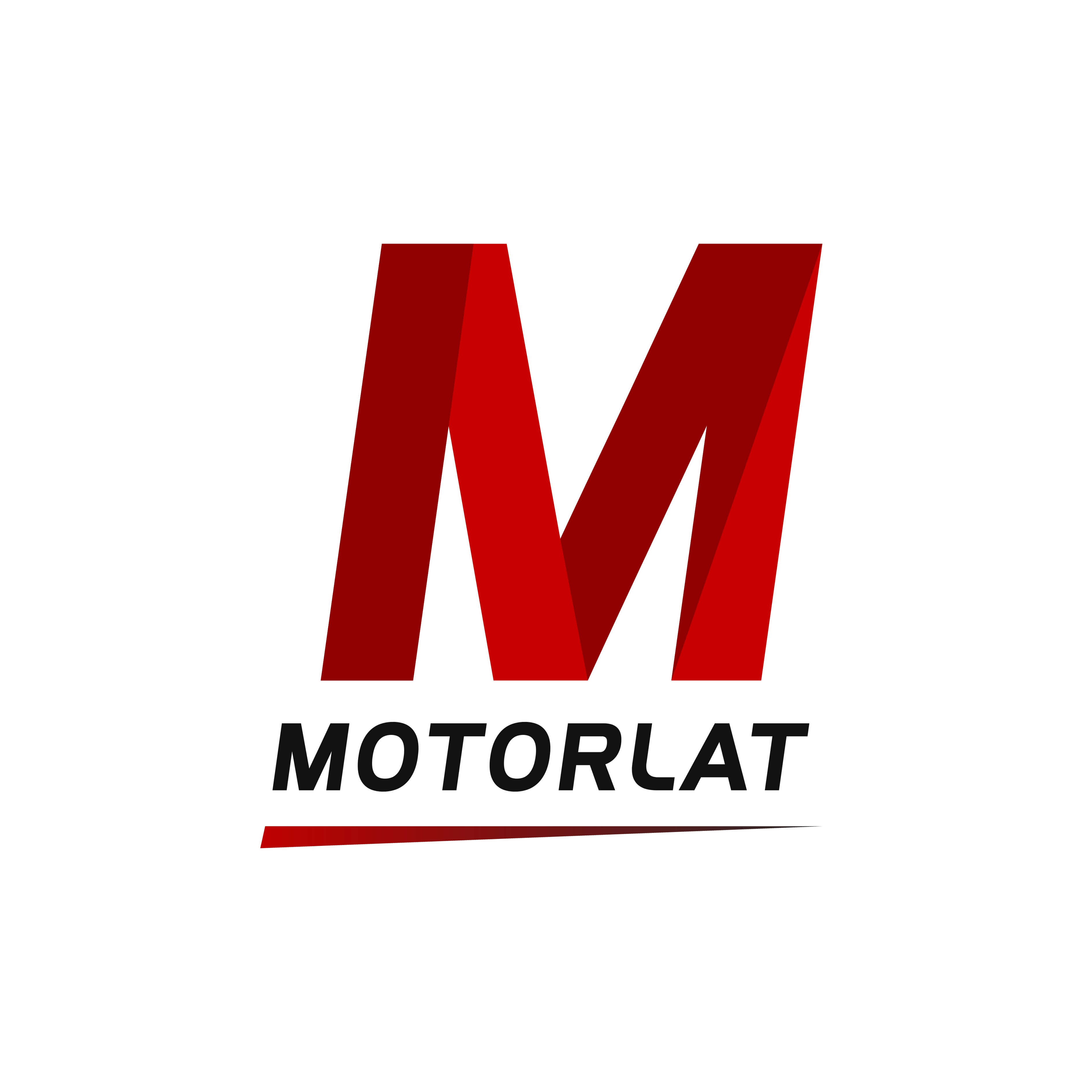 ---
When Ralph Firman lined up on the grid at the 2003 Japanese Grand Prix, it would turn out 19 years later that he is still the last Irishman to start a Formula One race. However, that might be no longer the case in the coming years.
16-year-old Alex Dunne from Clonbullogue in County Offaly has set his sights on changing that.
The young Irishman has made a superb start to 2022 as he looks to climb up the racing ladder. He won twice earlier in the year in F4 UAE, and is currently leading the British and Italian F4 championships.
Speaking to MotorLAT last week before his next races in both championships, he explained how his love for racing started.
"My first time in a kart was in our local kart track in Athboy, County Meath. That was where my first races were as well. I remember like it was yesterday.
"I remember the first time I sat in a kart. At that time it was something I was completely new to and had never experienced it, but from the first time I did my first ever laps to now, I've loved it all the way."
Dunne agreed with the assessment that his win in the OK Junior category at the WSK Champions Cup in January 2019 was the best moment of his time in karting, as he beat the likes of Kimi Antonelli [Mercedes junior] and James Wharton [Ferrari junior] to the win that day.
"Yes, (but) there's definitely other achievements that would also live up to that. But I think winning at that sort of high competition level at such a young age and against all the other really good drivers racing against at the time. I would say that's one of the biggest achievements in my karting career to date."
During lockdown, iRacing grew in popularity as many famous drivers took to it. Dunne says it has proved to be useful for him to learn circuits.
On his debut in single-seaters, he took a sensational pole in Spanish F4 at Spa last year after getting used to the iconic Belgian venue on iRacing.
"It's definitely been very helpful for me. For example for when I went into my first F4 race at Spa, it was quite helpful for that to understand the track, to understand where it goes and to have an idea what gears to use in each corner.
"Some parts aren't the same as real life but other parts are very beneficial just to have it in your mind and have that little bit of help when going to a new track."
He also explained the feeling of driving an F4 car for the first time after moving up from karting.
"I remember the first time I drove F4 was at Spa. It was wet and I remember coming out of the pits and going up Eau Rouge, it was quite scary!
"But after one or two days in the car, once I got comfortable with it, everything felt natural then."
Dunne moved to German F4 later in the season and showed tremendous raw speed, taking two poles, a couple of podiums and five rookie wins in his short time in the series.
"I think initially I was quite pleased with what I did but then when I got a double pole at the second weekend [at Hockenheim], to not get a overall win then… I was quite disappointed.
"At that point I was still quite new to car racing, so my starts weren't great. A couple of times I was on pole and I came out of turn 1 in 5th or something. My starts kinda let me down at that point but I think now that's all sorted. I was a little bit disappointed not to stand on the top step after a double pole."
In early February, Dunne took his maiden single-seater win in bizarre circumstances at Dubai in F4 UAE as he was the only driver on the grid to adhere to the rule where you must park on the grid when a red flag is brought out.
"I read the regulations and I also spoke to the team at that point as well, so I knew it was the right decision to go to the grid. It had said in the rules that if there's a red flag that everybody has to go to the grid.
"I was a little bit confused as to why nobody was behind me when I looked in the mirrors. Once I got the okay from the team that I did the right thing, I was pretty relaxed."
All the drivers except Dunne got hit with a 5-second penalty. While initially he tried to hold Kimi Antonelli, he ultimately let the Italian go as he had that buffer.
"The first couple of laps I tried my best to put in some good laps and maybe build a gap or stay in front.
"When he made the decision to try and overtake, I knew there was no point in fighting him. I sat behind him and let him get away because the team had told me on the radio that everybody had a 5-second penalty. I let him go and stayed calm.
Despite it being his first victory in car racing, Dunne felt mixed emotions on the podium as he didn't cross the line first.
"I was pretty happy but at the same time I was slightly disappointed to not win it on the road.
"A win is a win… but at the same time, I like to win races outright and win them properly. In that sense I was slightly disappointed, but then in the end I got my first proper win in the last round anyway; I was pretty happy."
Dunne and his Hitech squad got better as the campaign went on, culminating in a victory at the Abu Dhabi F1 circuit in the final event of the championship.
"The team and I had to learn together because it was the first time they had ever ran an F4 car and it was my first time in the new F4 car. We had a lot of learning to do.
"Throughout the championship, we were slowly progressing and learning things about the car and the setup to make us quicker.
"Come the last round, when we really started to find things out and get it sorted, that's when the results came through."
The Offaly youngster has made a great start to the British F4 championship with Hitech, leading it by 15 points after two rounds. He won three of the first four races, finishing 2nd in the other.
"I knew our pace [at Donington] was strong but I didn't think it was going to be that strong, to be honest.
"I knew the car we had was really good and it was a really nice feeling to slowly clear off into the distance."
It could have been even more if it wasn't for a technical problem in race two and then some small mistakes in the final race at Brands Hatch. He has vowed to learn from it.
"I made a mistake at the start in race three because it was kinda half wet/half dry and off the start, I think there was a lot more grip than anticipated, so my start wasn't great.
"Then coming out of the last corner [on lap one], my rear left hit the white line, the wheels spun up and it made me spin. I went down to the back of the grid.
"After the safety car, I think I made up five or six positions in one lap. Then I went up the inside of somebody into the last corner and I just slid slightly into the side of him and it broke my front wing. The race was kind over from there.
"I made a couple of mistakes myself and then some unfortunate things happened as well. I'll definitely learn from it and move on to Thruxton."
Dunne is also embarking on the Italian F4 championship with US racing and has a 11-point lead over Rafael Camara of Prema after the first round in mixed conditions at Imola.
The Irishman won one and finished on the podium in all three races, despite not starting in the top five in any of them due to a grid penalty for race two.
"It was really tricky conditions and a tricky weekend with qualifying being half wet and half dry. It was a tricky choice to make with the tyres.
"Without the yellow flag and the red flag as well in qualifying, it actually would have been a double pole because my last lap got cancelled due to the red flag. It was tricky.
"In the end the pace was really good in the dry, so we were able to come through and get three podiums and a win."
Race three saw Dunne take off over sausage kerbs at the first chicane. Incredibly, he managed to escape damage.
He explained what happened and how he felt as it occurred.
"Surprisingly, no. I don't think it did.
"When I first lifted up in the air, I immediately thought 'ah, that's it, race over'. I thought for sure when I land either I get floor damage or my front wing would break or something.
"The minute I landed and kinda slid back on to the track, the car felt fine and I just tried to relax straight away, stay calm and hold my position.
"I was really lucky to get that near of an escape to get no damage, but then I just stayed calm and picked my way back up through the field again."
While he is not against sausage kerbs after that episode, he is hopeful that they can make some one day that prevents a driver going airborne when they go over them.
"Although it can cause some pretty scary moments, I also understand why they are there.
"In wheel-to-wheel racing, sometimes those things can happen… but I don't think they should necessarily be removed, but I think if there was a possible way of making them kind of less high or change them in a way that they're still there but when you hit them you don't take off. I think that would probably be a better solution."
While he's taken three dominant wins in the British F4 championship, Dunne also came through the pack at Imola to win one.
What does he prefer: coming through the grid to win or winning from pole by a healthy margin?
"I'd say it's a tough one. Qualifying on pole and winning lights-to-flag is a really nice feeling, but also coming from 10th for example to come through and win the race is also a really good feeling. Either way I am pretty happy."

In spite of holding a 57-point advantage over Andrea Kimi Antonelli after the opening round of the Italian F4 Championship, Dunne believes the highly rated Italian, who he has been racing since his karting days, is his toughest rival to beat.
"That's a tough one… I'd say it's probably Kimi Antonelli.
"He's a very naturally quick driver. If you put him on pole with the right car, I think he'll be probably able to pull away. He's very consistent and he's very quick. He's probably one of the toughest drivers that I'll be racing against this year."

It's just over a year since Dunne made his single-seater debut. He believes every area of his performance has improved since his debut at Spa.
"As a whole, everything has improved. My starts have gotten better, I've gotten quicker as a driver, I understand more about the car and what I'm doing. I think pretty much every aspect of my driving in a racing car has improved from then to now."
As any big racing fan knows, drivers have struggled/continue to struggle to have a budget to make F1's main feeder series's: FIA Formula 2 and FIA Formula 3, and even when they do, it's not guaranteed it'll last the season.

Could Dunne compete in FIA Formula 3 next year if he has the budget and the opportunity arises?
"We're very close to getting it. I think unfortunately as you go up the ladder, things get a lot more expensive in the likes of FIA F3 and F2. That'll be tricky but we're very close to getting the budget for F3 for next year.
"I have a lot of loyal sponsors helping me: Harris Group, Artisan Marble and Porcelain, PDS Associates, Reynolds Logistics, Naas Court Hotel, Stillorgan Motor Cars and Vanfleet Transport."

The 16-year-old has a clear objective in his head: that is to make Formula One. Other categories like LMP2 or IndyCar is something he would be interested in after making the pinnacle of Motorsport.

"Formula One is the ultimate goal right now. That's what we're trying to achieve. The likes of IndyCar is definitely a great route and I'd love to get the opportunity to drive the likes of IndyCar or LMP2 in Le Mans and the IMSA series.
"Those type of things do interest me and I really like the look of them… but that's kind of something I'd like to do after I've reached Formula One.
"During Formula One [careers], you see a lot of drivers going to the 24 Hours of Daytona or something like that for a bit of fun. That's kinda what I would like to do."
Dunne has seen his following on Instagram almost double since the start of 2022 as his name becomes more known in racing and in his nation, which included an appearance on an Irish radio show last month.
"Getting good results helps a lot. It means people are watching you and are watching what you are doing. I think I've grown quite a lot over the past few months."

F1 fever spread in Ireland during the late 1990s as the Jordan team and Eddie Irvine were doing well.

Since Max Verstappen's F1 debut in 2015, the sport has grown enormously in the Netherlands as the Orange Army has taken over in places like the Red Bull Ring and Zandvoort.

Does the young Irishman believe he could have the same kind of impact in Ireland if he made it to F1?
"I do think it would be like that you know. It's so rare to see an Irish driver at that high level of motorsport. I hope at least it would be similar for me.
"I think that it would be really really cool to see all the Irish people supporting me when I do make it to Formula One."